Xtreme Outback Mitsubishi L200 Series 2 Heavy Duty Organic Clutch Kit 1986-96
£295.00 inc VAT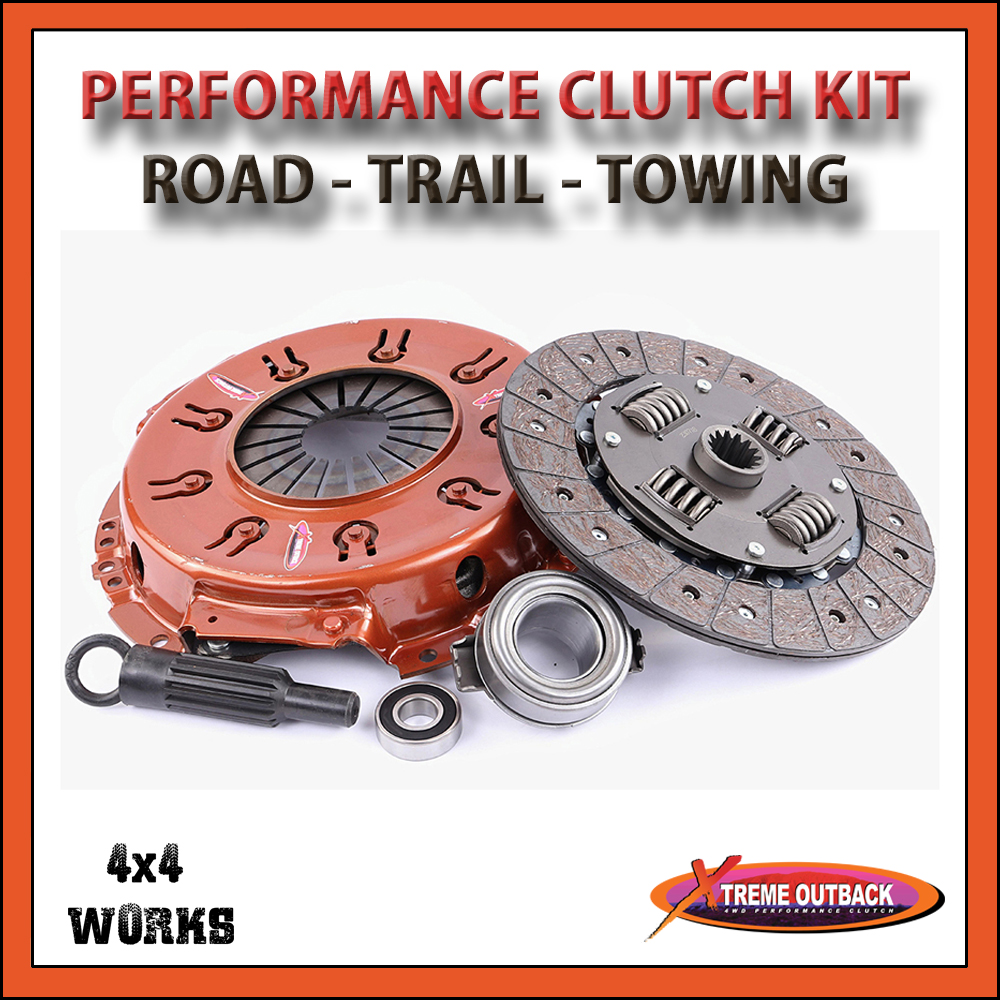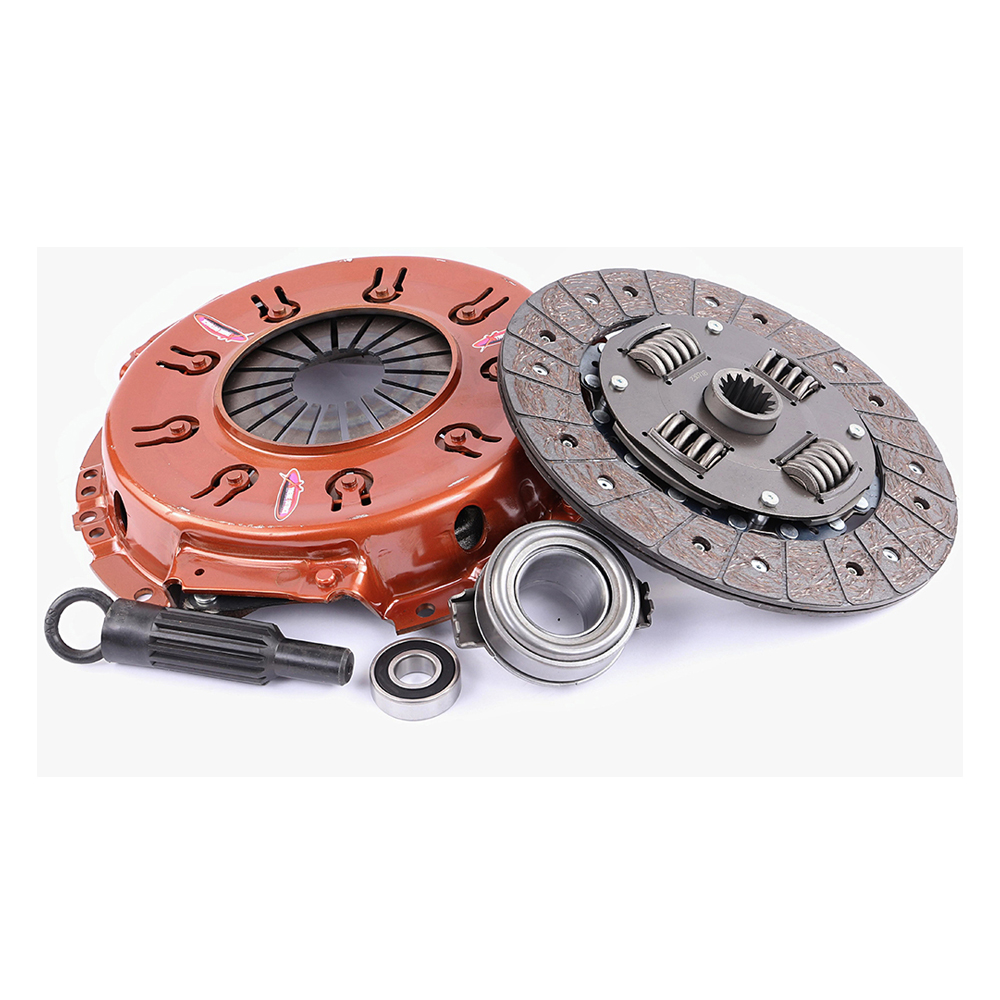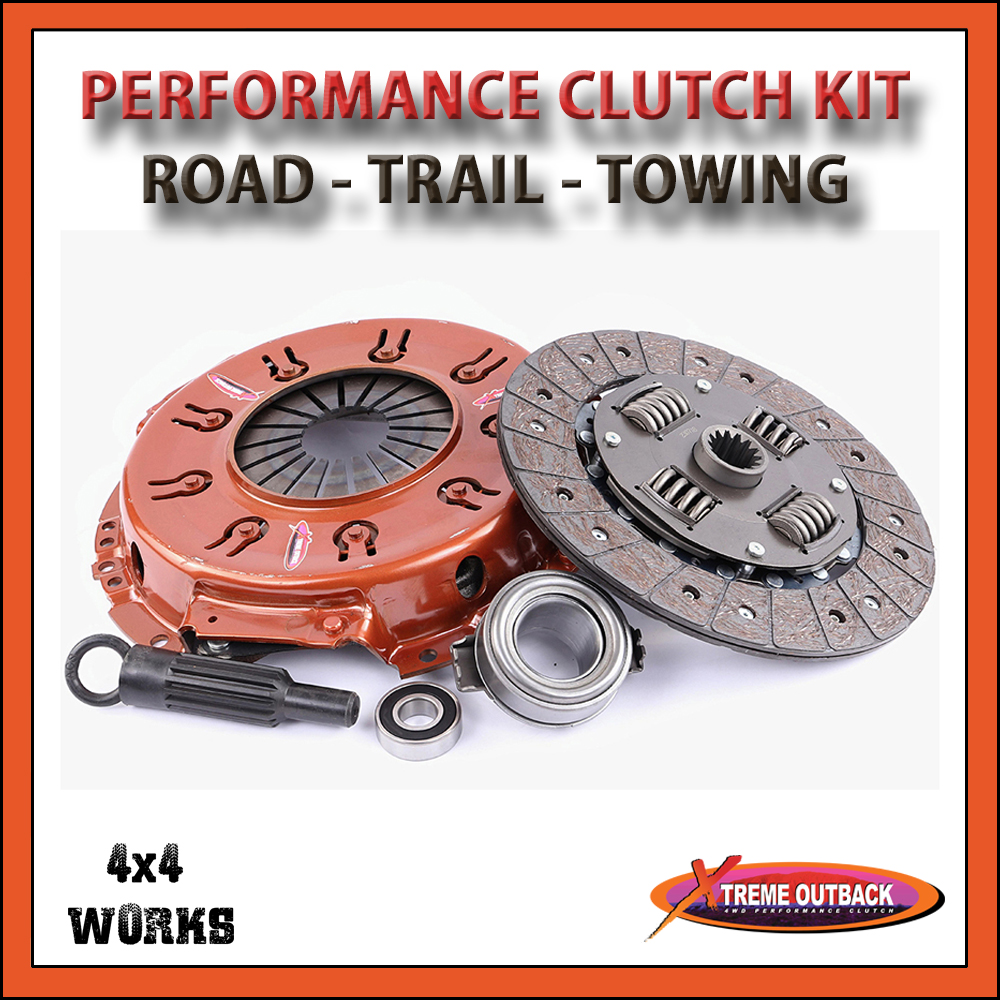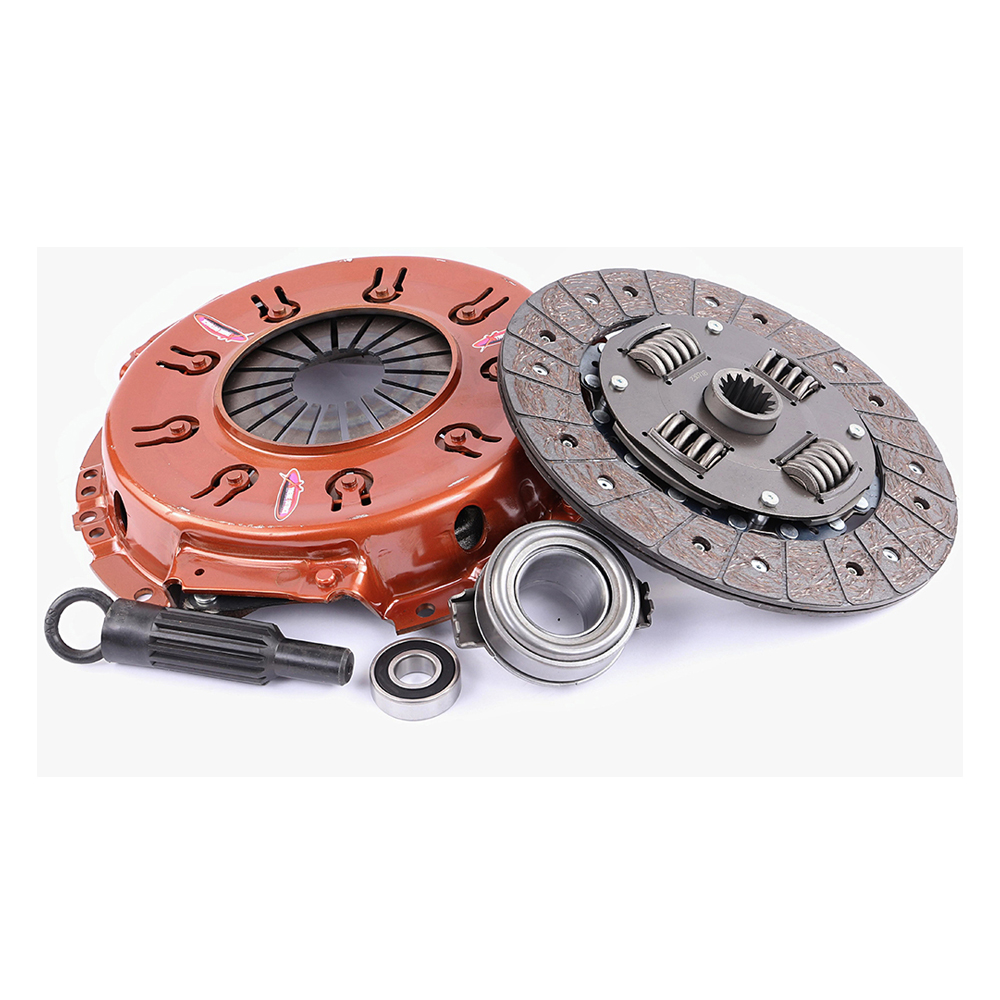 Xtreme Outback Mitsubishi L200 Series 2 Heavy Duty Organic Clutch Kit 1986-96
Free UK Shipping
£295.00 inc VAT
Heavy duty performance upgrade clutch kits for fast road, extra weight and towing.
Brand: Xtreme Outback
Availability: Usually in UK/EU stock
FREE UK SHIPPING
Xtreme Outback are Australia's leading brand for performance upgrade clutch kits. Every kit is tested under extreme conditions to ensure optimal clamp load, improved component life and maximum torque for heavy and modified vehicles.
Clutch diameter may vary for this model, but we will check this using your VIN number before shipping your order. Please ensure the full VIN number is supplied.
Model: Mitsubishi L200 Series 2 – 1986-96
Torque (Nm): 280 to 540
Clamp Load: Up to 875kg
Clutch Disc Diameter: 250 or 280mm
Clutch Disc Spline Count: 23
Recommended Use: Street performance upgrade, heavily loaded or tow vehicles
Design: Single Plate
Notes: Clamp load increase is +20% compared to OE clutch.
*** Other options are available for most models, including ceramic kits and flywheel upgrades. Ask our clutch experts for help if needed. ***
When 4×4 and SUV vehicles are used off road, often laden with upgrades and heavy loads, OE clutches can really suffer. Vehicle tuning and power increases also add extra strain to standard clutches, causing them to overheat and prematurely fail. In these conditions, a high quality clutch upgrade is often necessary.
Xtreme Outback Heavy Duty 4×4 and SUV clutch kits offer improvements in performance upgrade and durability for a broad range of vehicles whilst retaining near factory-type drivability.
The Xtreme Outback – Heavy Duty Organic Clutch Kit uses an upgraded pressure plate with increased clamping pressure compared with standard, between 20-40% depending on the demands of the individual vehicle, combined with an organic friction disc.
Heavy Duty Organic Clutch Kits deliver substantial increases in performance upgrade and power holding capability whilst retaining near factory type drivability and are designed primarily for high performance upgrade road going vehicles, heavy loads and also for towing vehicles.
Suitable for street and off-road performance upgrade
Extensively tested in real-world conditions
Increased clamping force
Straightforward installation
12 month international warranty
"Is this a direct replacement for my existing clutch?"
Yes, unless stated otherwise we will supply a complete kit and this will be a direct replacement for your existing clutch.
"Do you supply Single Mass Flywheel (SMF) kits?"
Yes we do, although in our experience they are generally not the right choice for your vehicle. SMF kits are fine in very high performance situations, for competition use or for very heavy off-road builds, but they change the pedal feel and for most everyday situations we recommend DMF kits. Ask us if you need further details on this.
"Is this clutch durable for heavy loads and towing?"
Yes, this is highly durable and long-lasting. Many Xtreme Outback kits have significantly improved clamp loads and will outlast any OE or OE equivalent clutch.
"How do I know if this kit will fit?"
Don't worry, we will always check this for you. Please provide as much information as possible to enable us to do this. We can often check your clutch spec from just the model, year and VIN.
"Can you supply ceramic clutch kits for my vehicle?"
Yes, contact us if this is something you need.
This item ships for free within the UK. Shipping charges may apply to other locations.