Terrain Tamer Pre-Assembled Struts and Coil Springs Mitsubishi Shogun/Pajero Sport 2008-16 Shock Absorbers
£699.00 inc VAT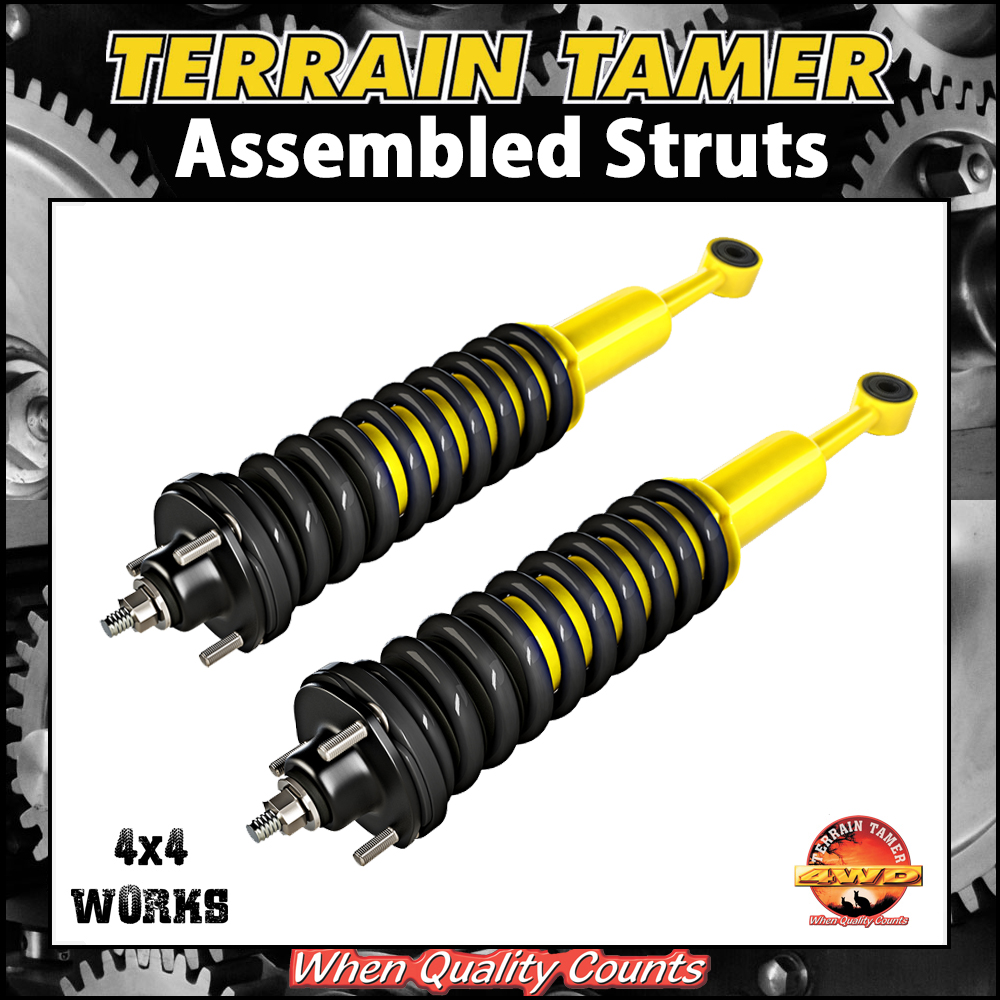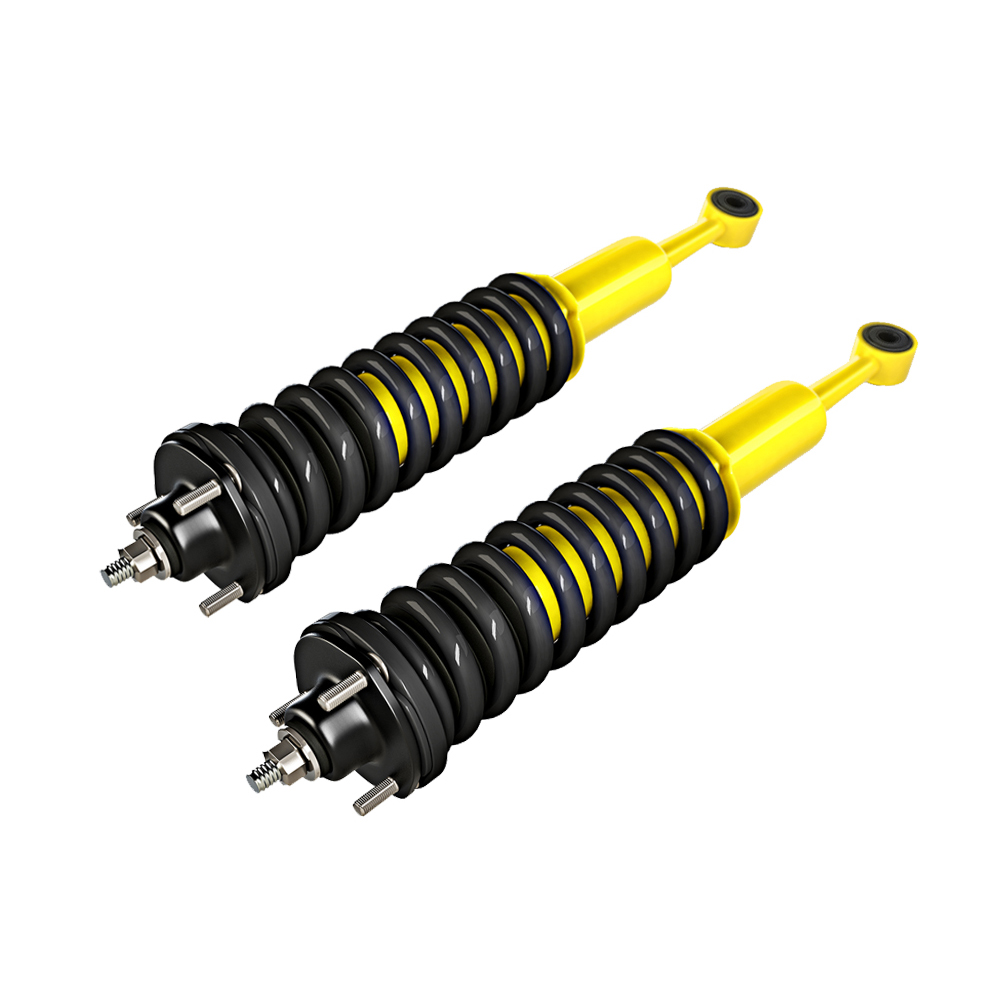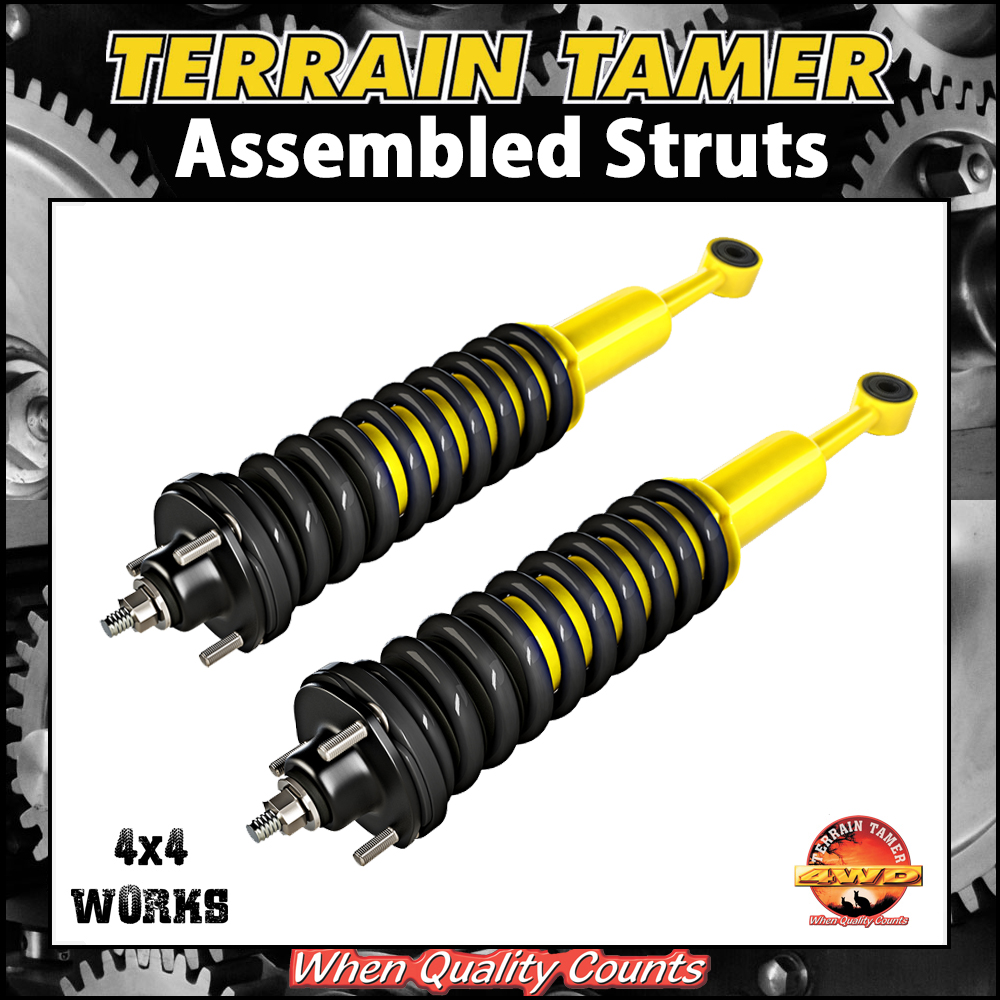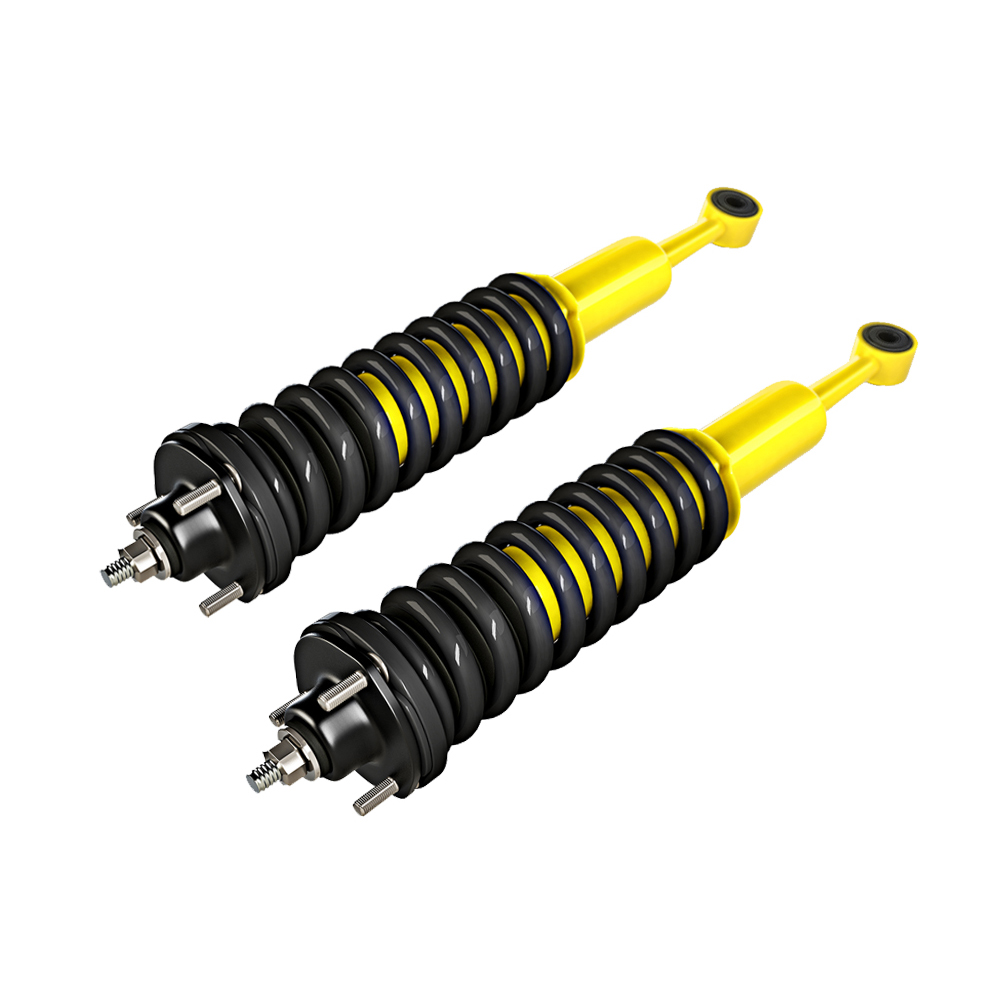 Terrain Tamer Pre-Assembled Struts and Coil Springs Mitsubishi Shogun/Pajero Sport 2008-16 Shock Absorbers
Free UK Shipping
£699.00 inc VAT
Ready built coil and strut assemblies with a choice of spring rates for most models.
Brand: Terrain Tamer
Availability: Usually in UK/EU stock
Terrain Tamer Strut assembles are supplied fully pre-built and calibrated from the Terrain Tamer factory, using the highest quality components.
Estimated Lift: 35mm
Quantity: Supplied as a pair
Coil Spring Type: Terrain Tamer Smart Coils
Strut Type: Terrain Tamer TGS Shock Absorbers
Notes: Suits vehicles with bull bar or winch bumper fitted, up to 100kg front accessory weight.
Assembling your own struts for a vehicle with IFS suspension can mean having to borrow or purchase a coil spring compressor. Heavy duty 4WD coil springs can be difficult to compress with basic tools. Also, most suspension manufacturers assume that the original OE strut top mounts and bushes will be re-used, but sometimes they can be worn or need replacing.
Terrain Tamer offers an all in one solution by pairing high performance Terrain Tamer TGS nitrogen-filled shock absorbers with Terrain Tamer's most advanced coil spring technology – Smart Coils. Made from tapered wire, Smart Coils out-perform standard coil springs for a more stable ride and refined handling. With premium quality top hat assemblies and strut bushes fitted and correctly tightened at the factory, Terrain Tamer strut assemblies come fully built and ready to install.
Pre-assembled ready for installation
Premium quality components throughout
Perfect for on and off road use
3 year warranty
"Do the units come fully assembled and ready to install?"
Yes, this product is fully assembled and calibrated at the Terrain Tamer factory before shipping.
"Are any extra parts included, compared to ordering Terrain Tamer coil springs and shock absorbers?"
Yes, high grade upper strut bushes and strut top mounts are included in the price.
"Is this product good for both on and off-road use?"
Yes, this is highly durable and long-lasting. Terrain Tamer are known around the world for their tough and hardwearing products.
"Will this work on a standard height vehicle?"
No, not unless stated otherwise. Almost all Terrain Tamer springs add some amount of lift.
"Can you supply a complete tailored suspension kit for my vehicle?"
Yes, see our other products for details or ask for help.
This item ships for free within the UK. Shipping charges may apply to other locations.