Flashlube Diesel Filter Water Separator Isuzu D-Max Series 1 RA RC 2002-12 + Mounting Kit
£249.00 inc VAT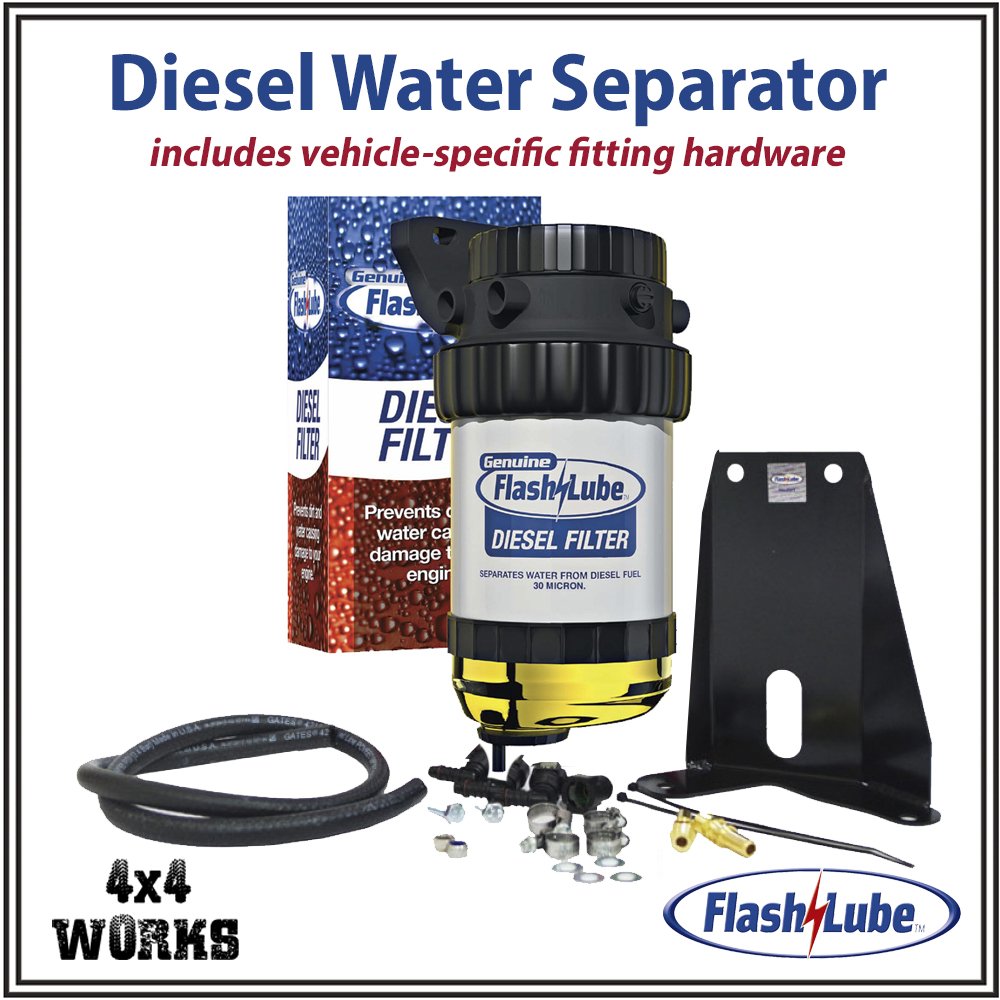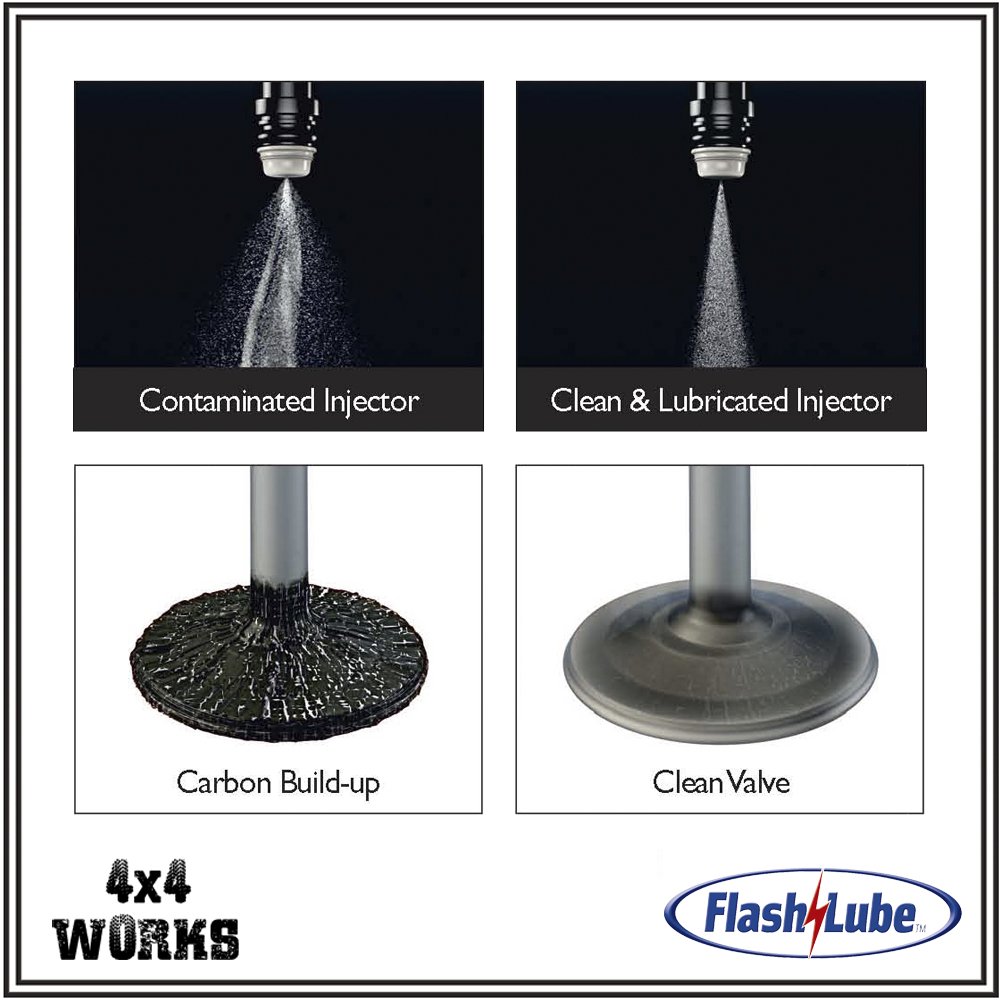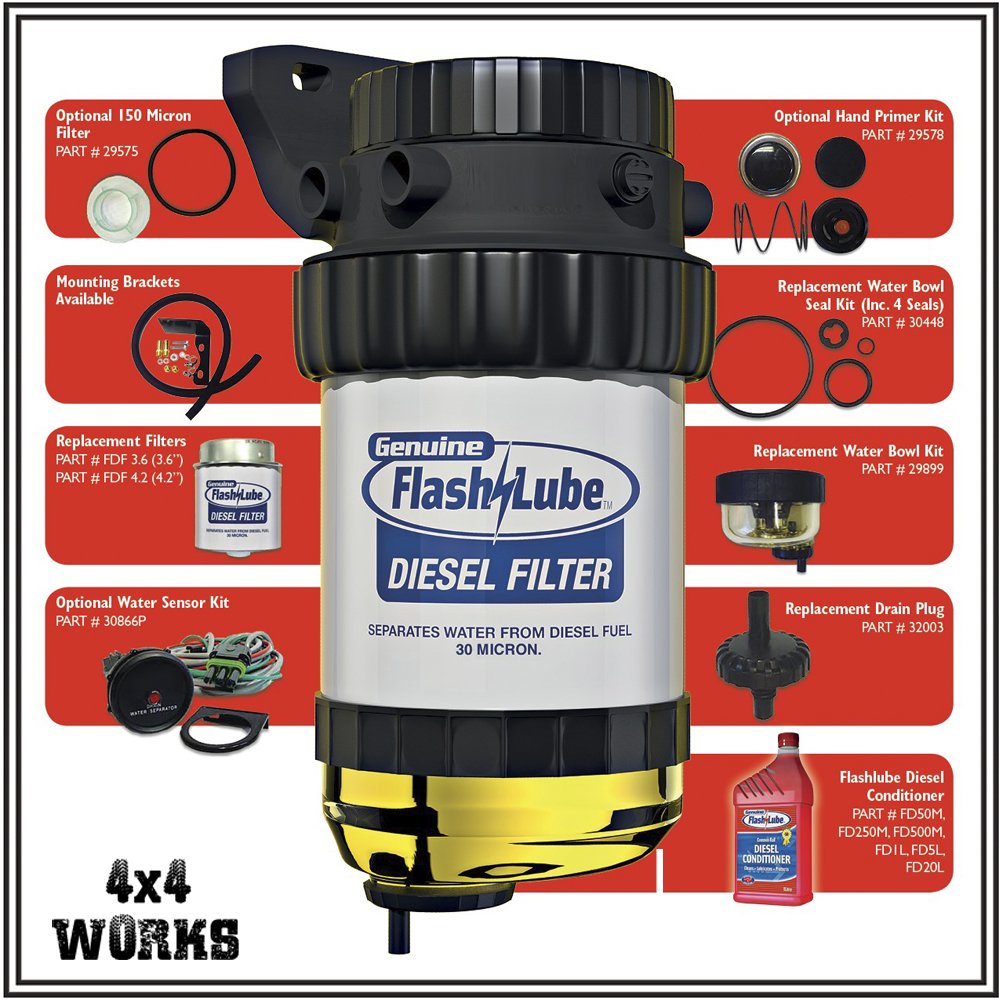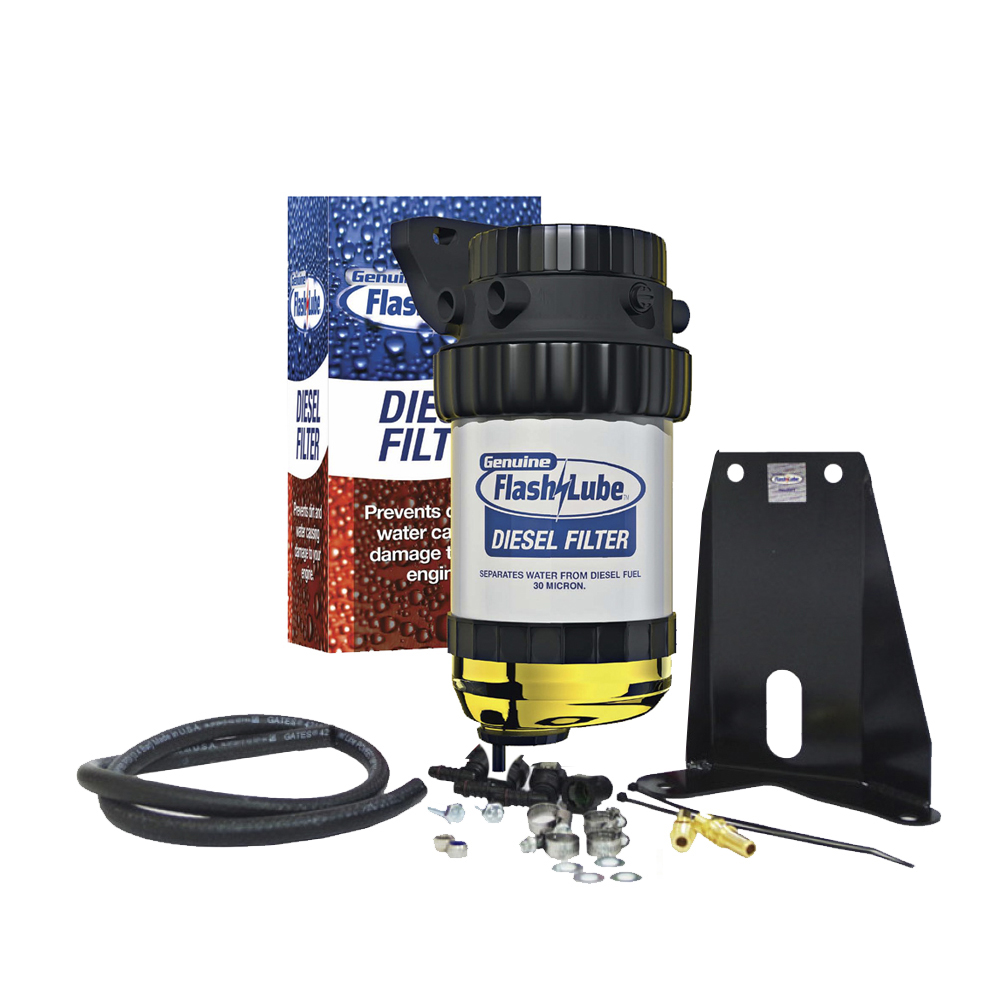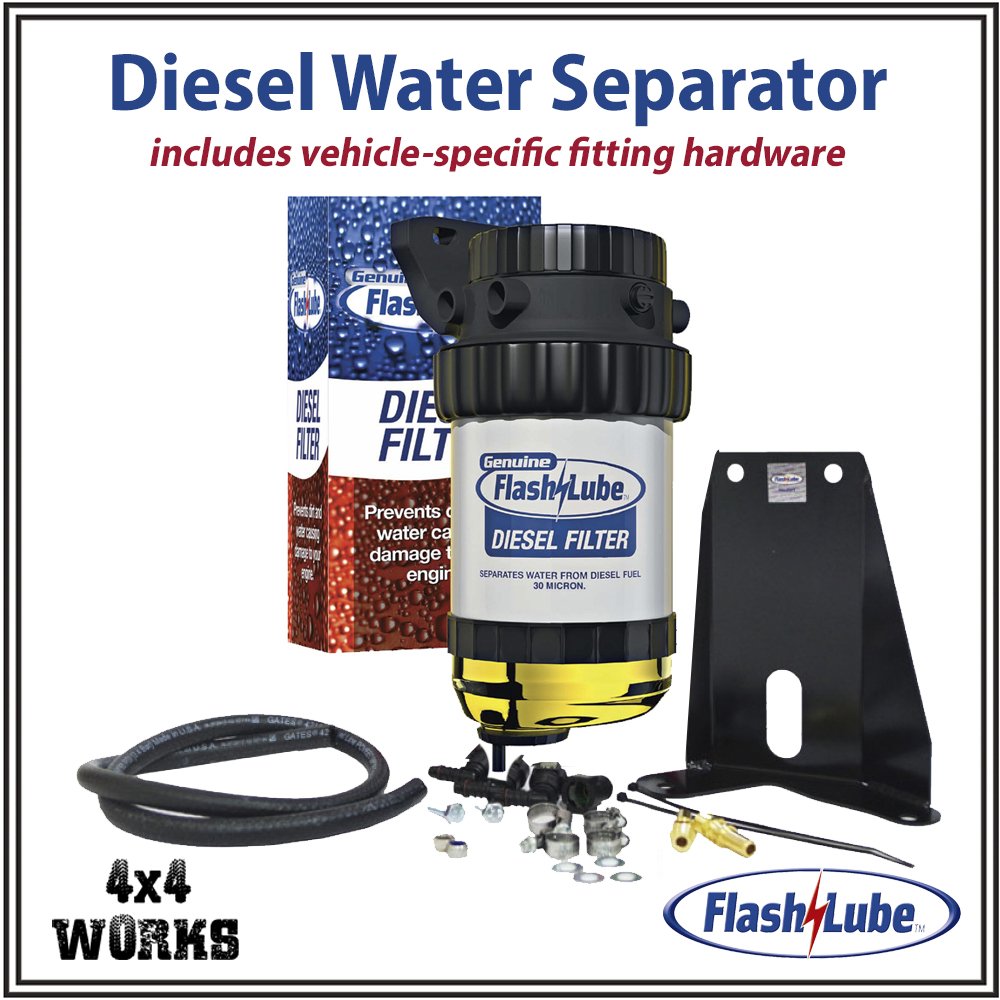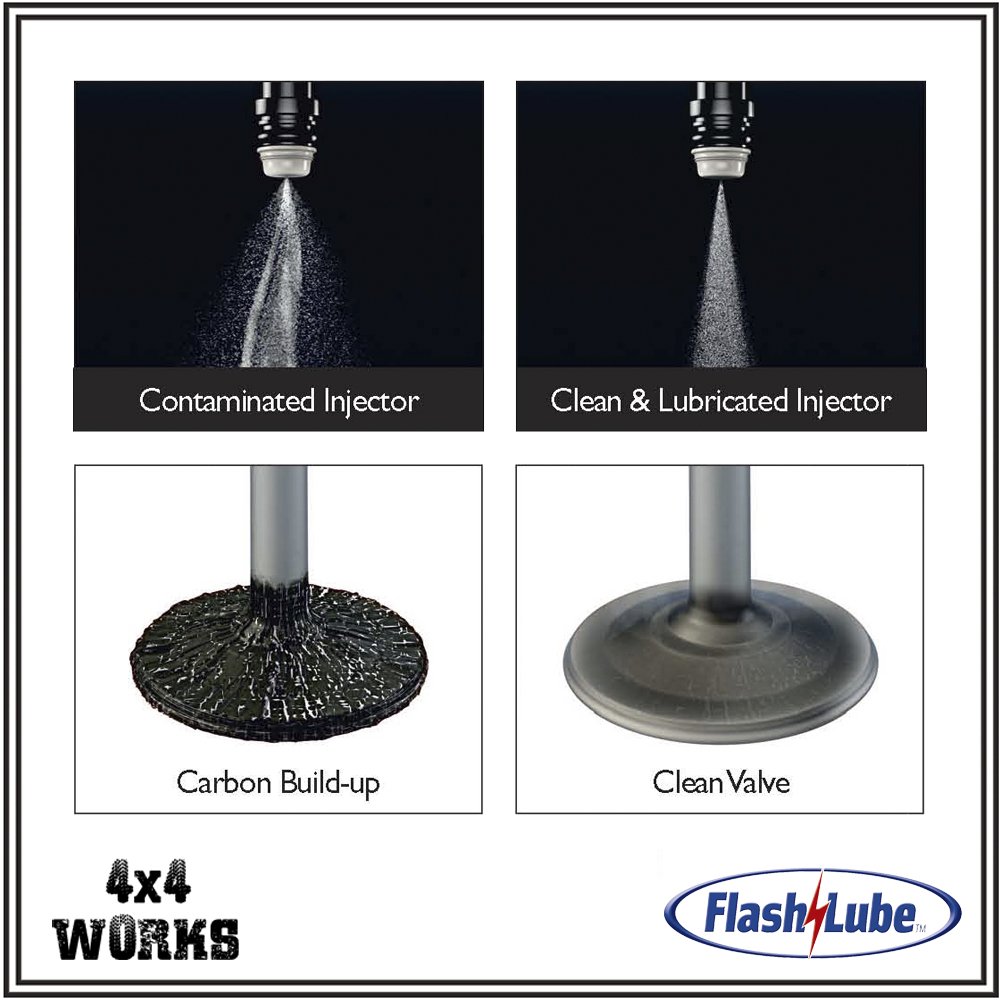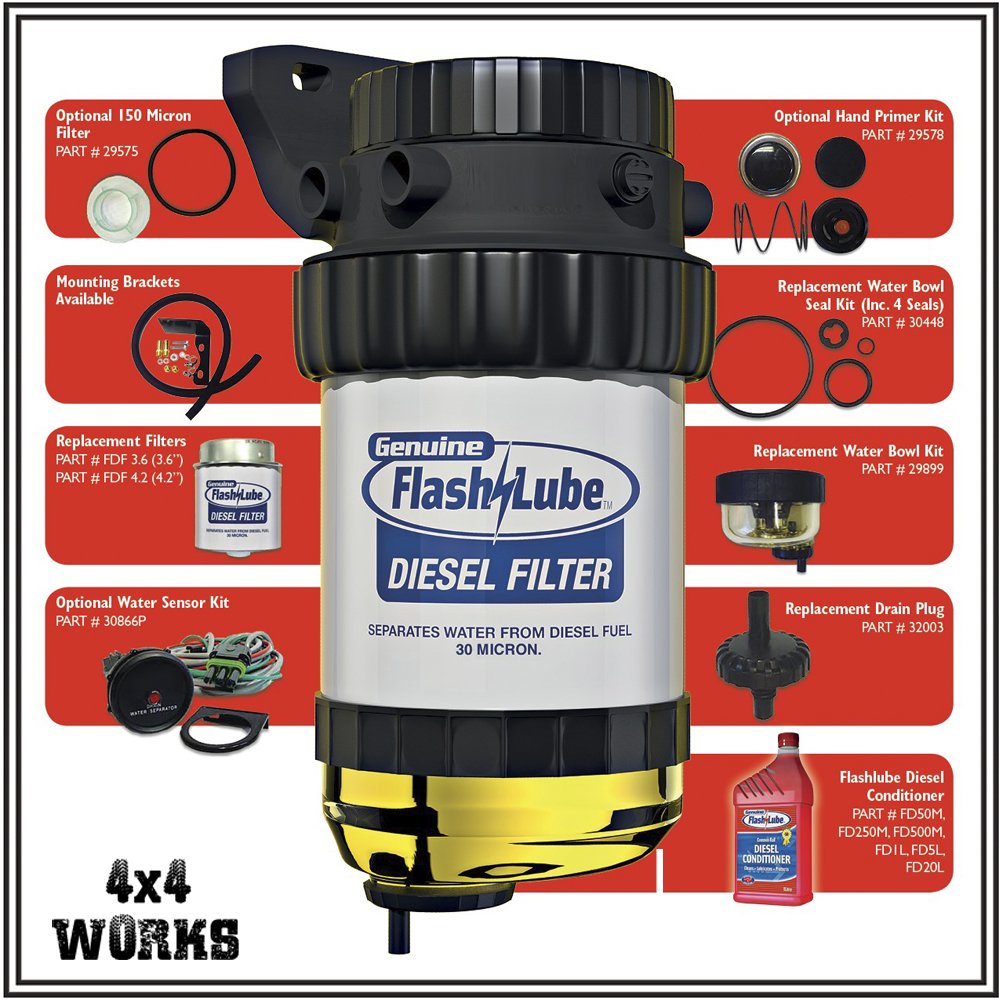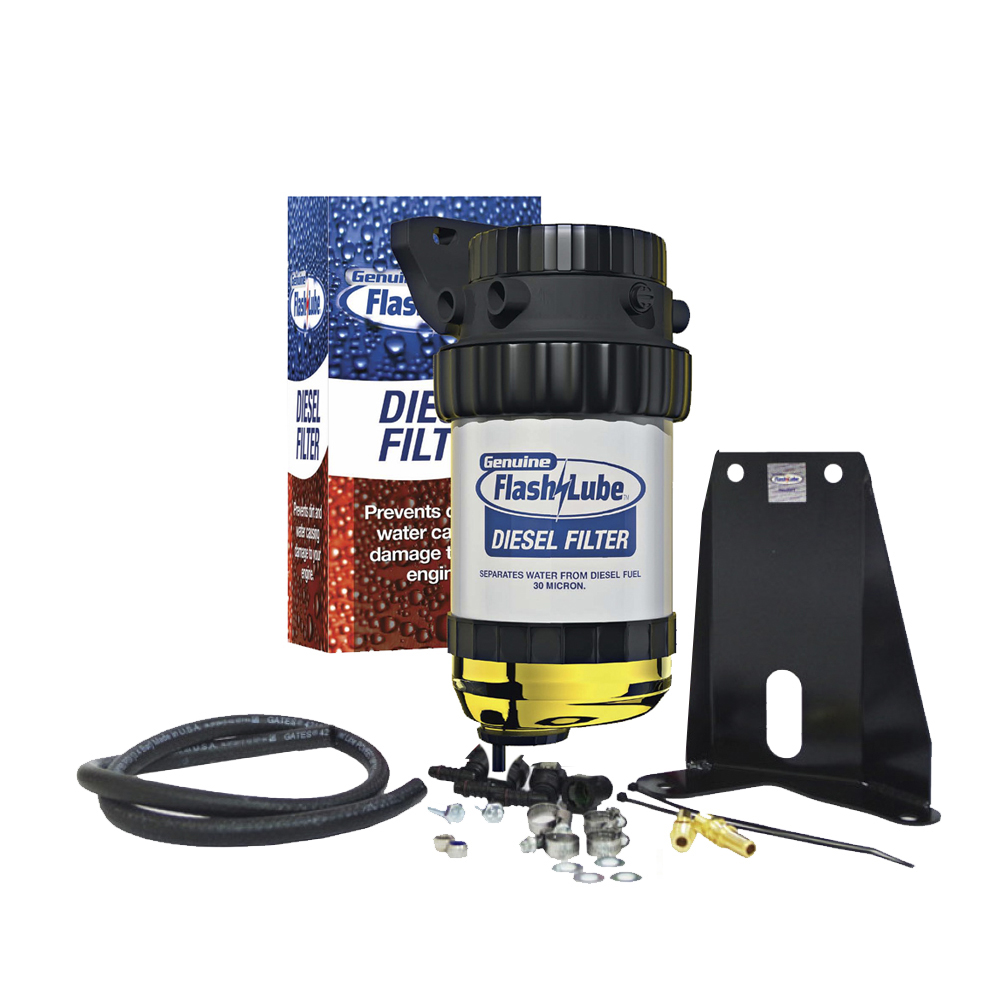 Flashlube Diesel Filter Water Separator Isuzu D-Max Series 1 RA RC 2002-12 + Mounting Kit
Free UK Shipping
£249.00 inc VAT
The original Diesel Filter Water separator system. Extend the life of your engine by avoiding water damage. Don't let dirty diesel ruin your truck.
Brand: Flashlube
Availability: Usually in UK/EU stock
The original Flashlube Diesel Filter is a German-engineered filtration system, which was designed to address one of the biggest and most expensive issues facing diesel engines.
Model Details: Isuzu D-Max TFS85, 4JJIT, 3.0L
Filter Dimensions: 230mm H x 95mm W x 100mm D
Bracket kit included: YES
Notes: The filter is universal, but the mounting kits suit the above models only. A universal mounting bracket can be supplied if needed. Contact us if in doubt.
Common rail diesel engines use very high injector rail pressures (25,000 to 30,000psi in most cases). These systems are built to fine tolerances and are not good at withstanding contaminants such as dirt particles or water. Every day, garages and workshops are dealing with expensive and serious damage to diesel pumps, injectors and engines, which are largely caused by contaminated fuel.
OE filters fitted by vehicle manufacturers are often inadequate and over time the injectors become prone to contamination and failure.
Many of these problems can be avoided with proper filtration.
Protect your engine from serious damage
Prolong the life of your injectors and other components
Unit contains a pre-filter and water separator element
Optional dash-mounted water indicator available separately
"Doesn't my vehicle already have a fuel filter?"
Yes it does, but your factory fuel filter is not effective at separating water from your fuel.
"Is this product useful for travel or overlanding?"
Yes, this can offer an effective solution for running poor quality or water-contaminated diesel.
"Will this work for petrol engined models?"
No, this is designed to filter diesel fuel only.
What is the service interval for this product?
Flashlube recommend changing the element as per the vehicle's OE fuel filter service intervals. It is also good practice to check the filter periodically. Consider more frequent changes if needed, for example when travelling in areas with poor fuel infrastructure.
"Is there any benefit to using this product in the UK or Europe?"
Although the fuel in your home country may be better quality, underground tanks at fuel stations contain condensation and dirt, which ends up in your fuel tank.
"Why doesn't my vehicle manufacturer offer this level of filtration?"
Manufacturers offer basic filtration to meet warranty and regulatory needs. Flashlube have developed a more effective solution which will prolong engine and injector life.
This item ships for free within the UK. Shipping charges may apply to other locations.