Flashlube Catch Can Pro Toyota Land Cruiser Prado 150 Series 2009-on Filter Kit
£369.00 inc VAT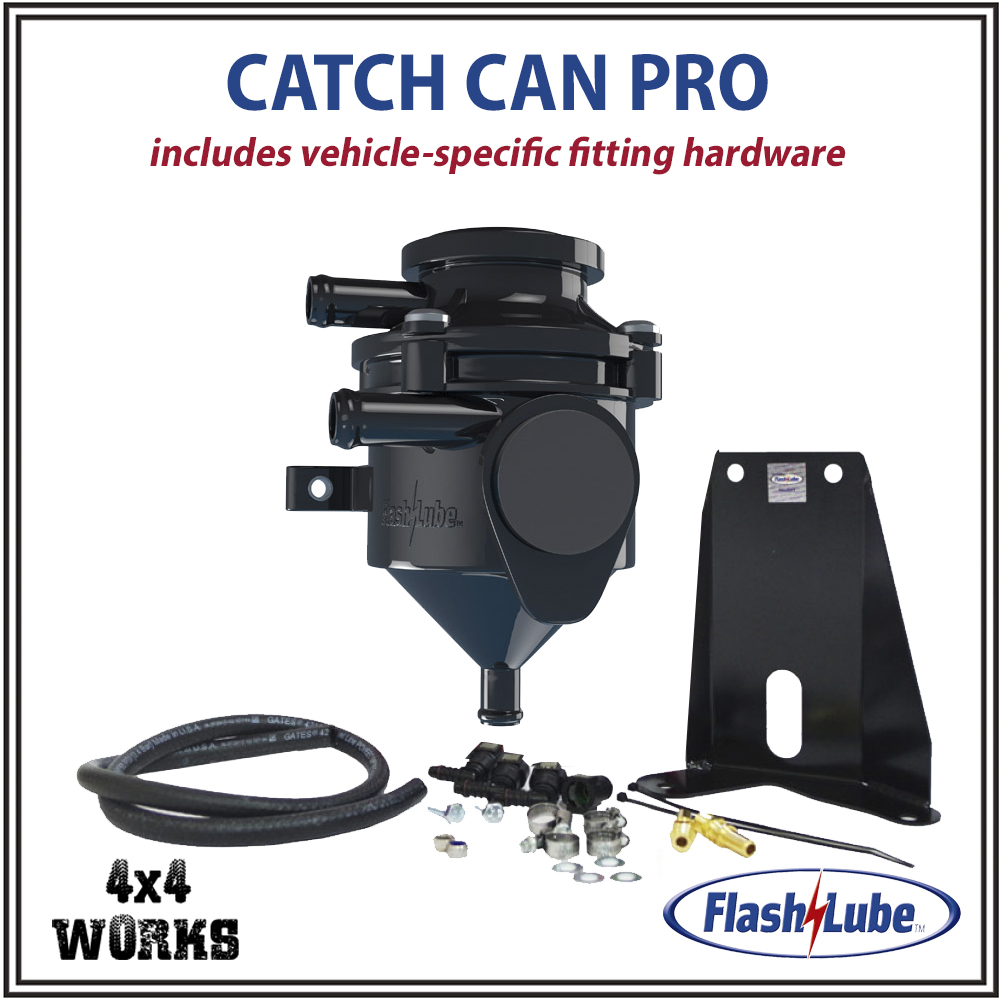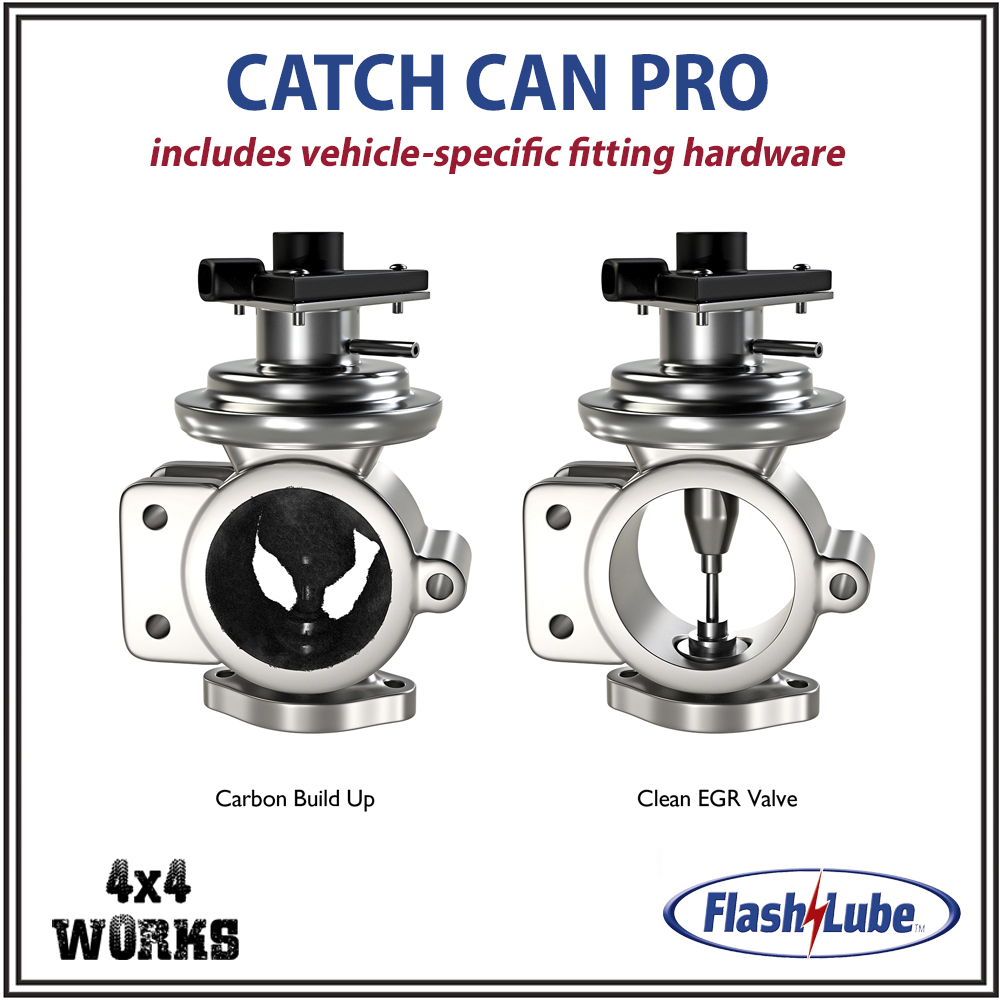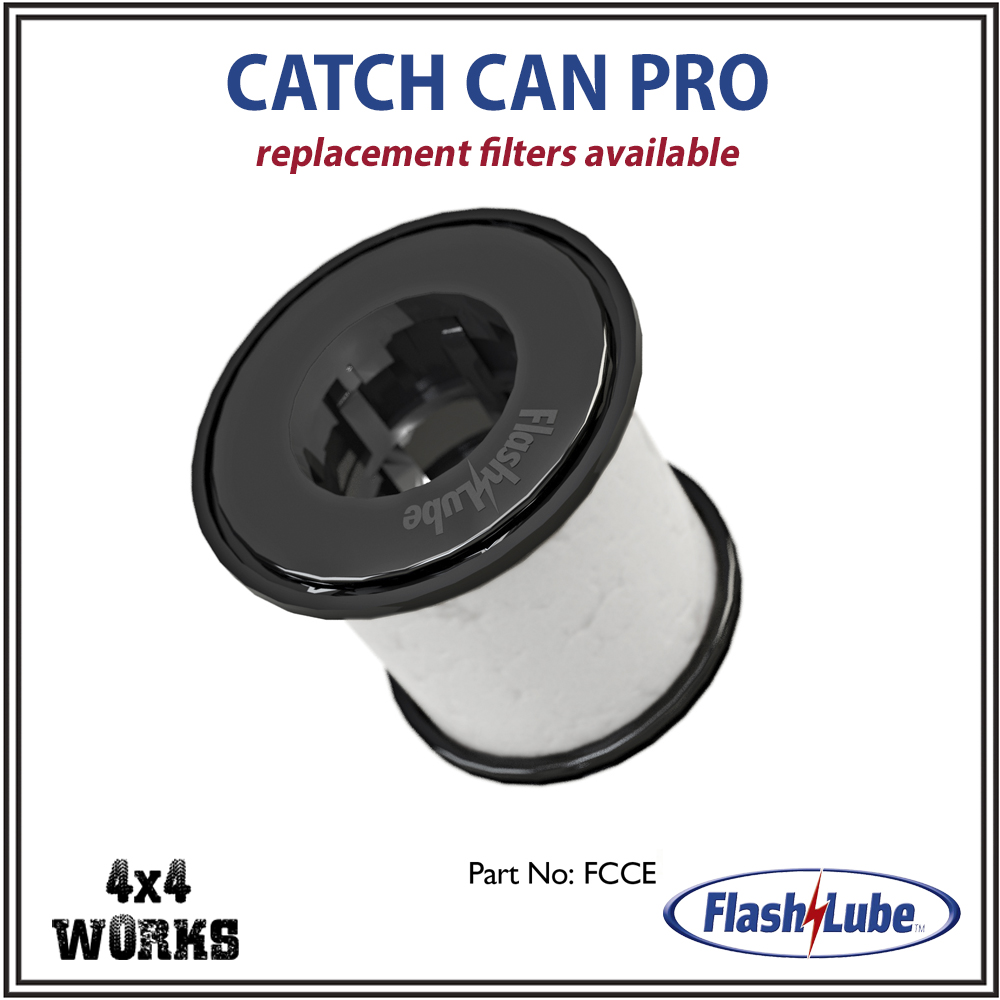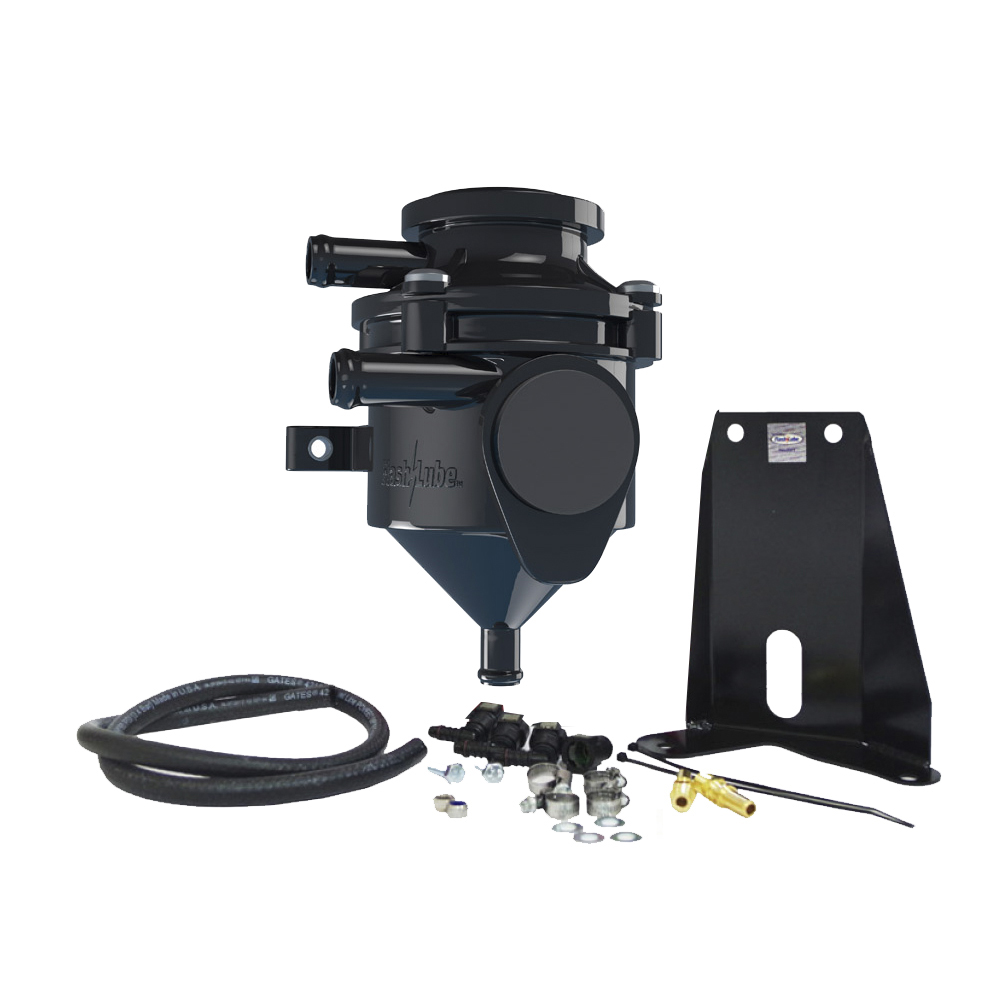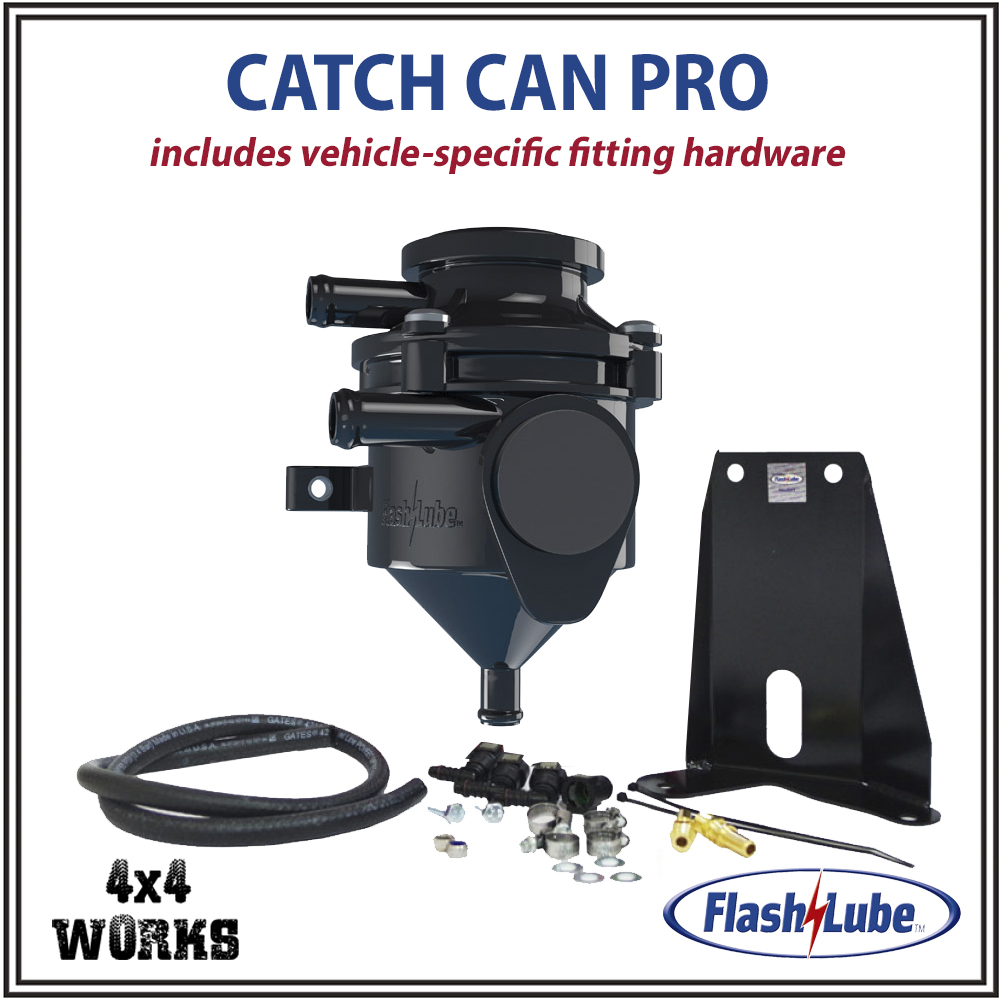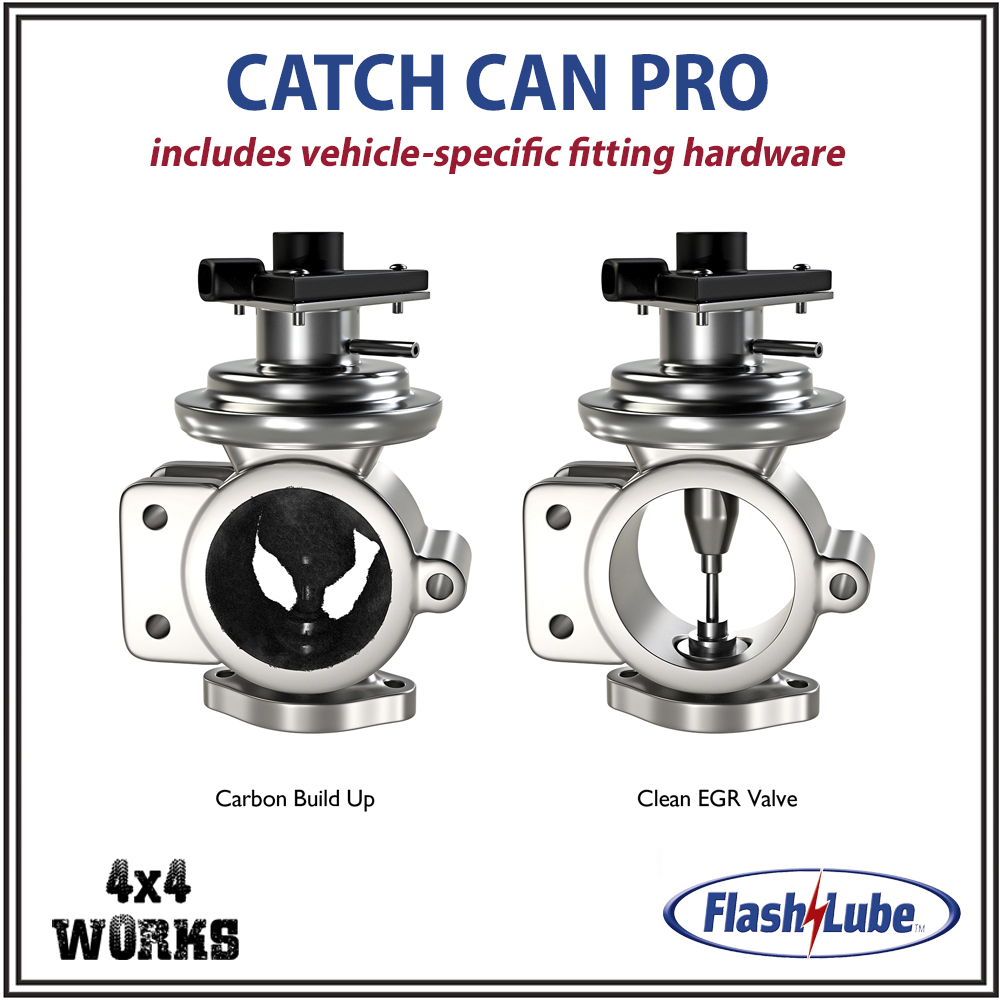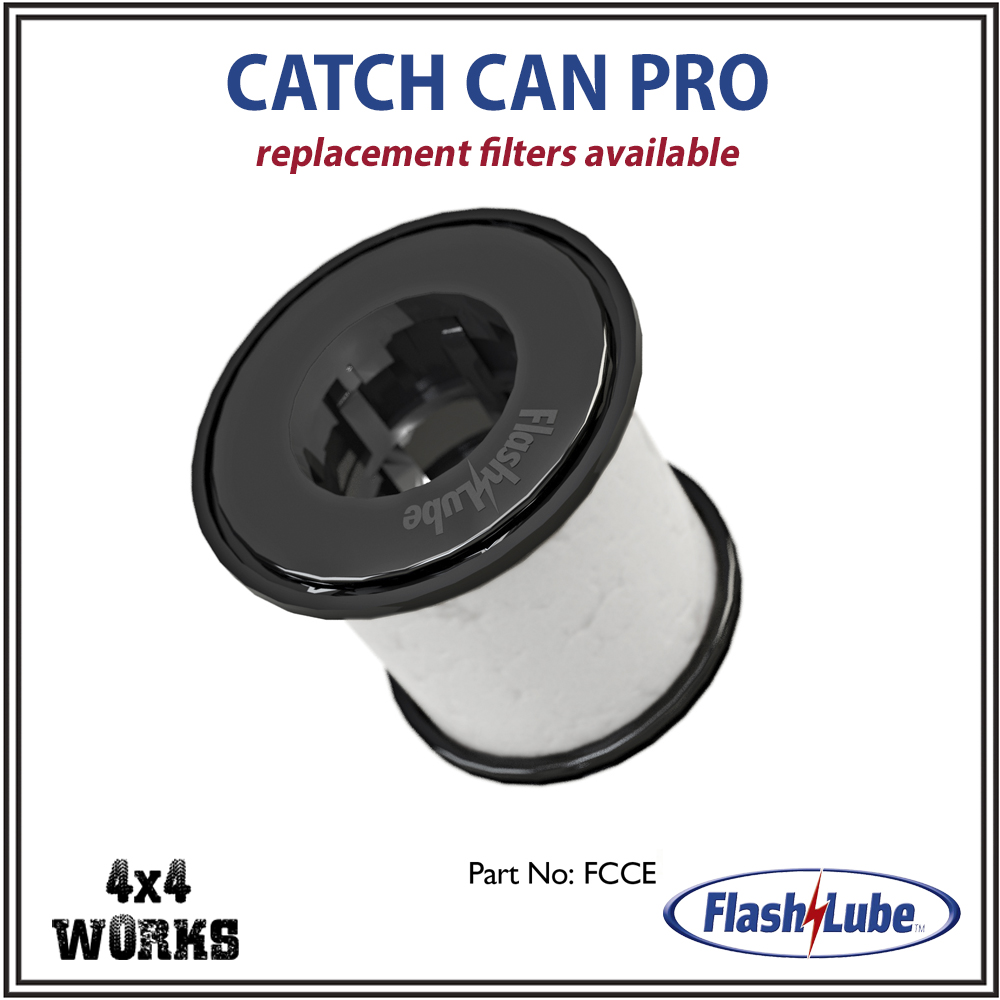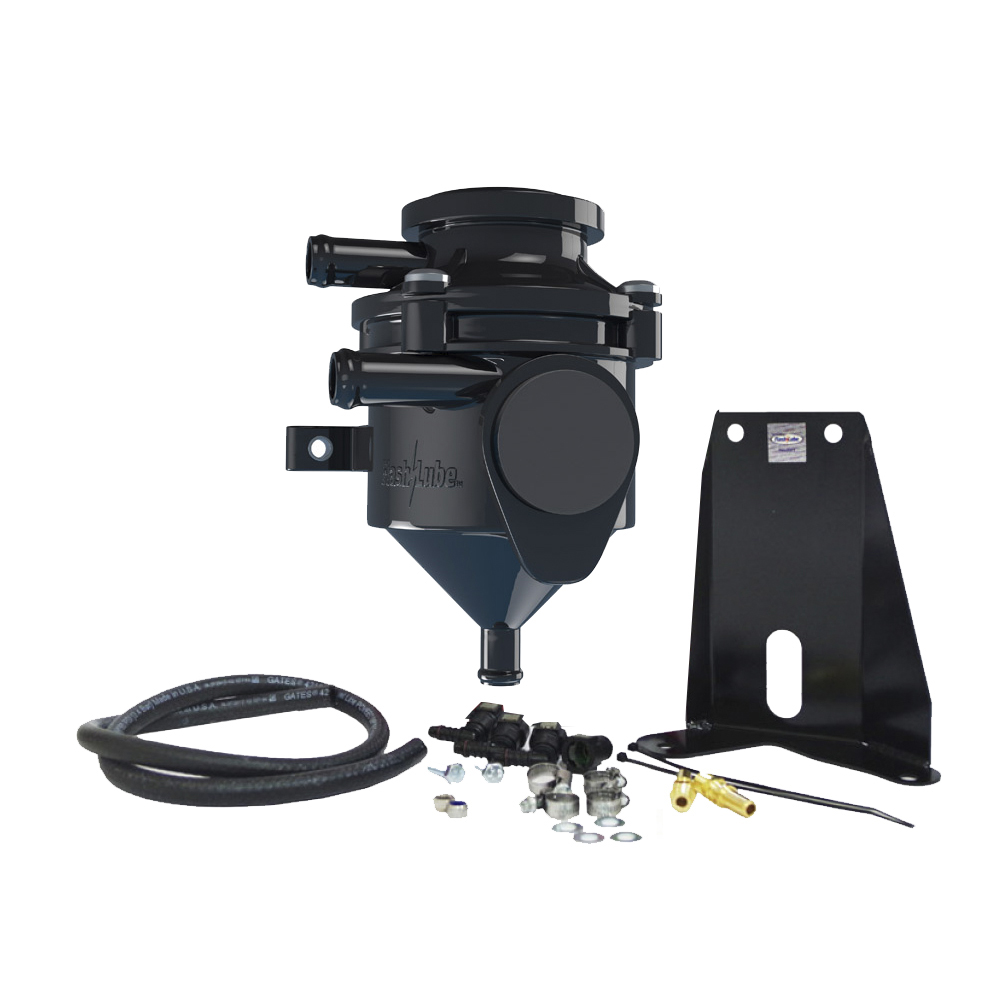 Flashlube Catch Can Pro Toyota Land Cruiser Prado 150 Series 2009-on Filter Kit
Free UK Shipping
£369.00 inc VAT
The original diesel fume filters from Flashlube help keep your engine clean and free from carbon build-up.
Brand: Flashlube
Availability: Usually in UK/EU Stock
The Original Flashlube Catch Can Pro is a premium oil fume filter that protects the engine by filtering out damaging oil mist and condensation from the air entering the inlet passage.
Model Details: Toyota Land Cruiser Prado 150 Series 2009-on
Bracket kit included: Yes, vehicle specific brackets and fitting hardware included
Filter Dimensions: 146mm H x 116mm W x 137mm D
Notes:
FCCKT28 – Fits GDJ150 1GDFTV 2.8L models – 2015-on
FCCKT21 – Fits KDJ150 1KDFTV 3.0L models – 2009-15
Modern diesel engines are designed to recirculate exhaust gasses back into the engine to help reduce emissions. Whilst this can benefit the environment, this oil mist and condensation often causes carbon build up resulting in loss of power, poor fuel economy and can consequently lead to expensive engine damage.
The Flashlube Catch Can Pro contains a special filter which cleans the air before recirculating it, resulting in a cleaner engine, improved performance and fuel economy and prolonged engine life. The unit is designed with unique safety valves to ensure that the engine cannot become over pressurised. Catch Can Pro is compact in size at 146mm high x 116mm wide x 137mm deep.
Maintains vehicle power and efficiency
Reduces carbon build up in inlet manifold
Prevents intercooler contamination
Reduces corrosion of turbo bearings
Ensures cleaner air is delivered to the engine
Keeps sensors clean
"Will this product really make a difference?"
Yes, it filters out dirty oil vapour which is otherwise recirculated into your engine. This makes a big difference to engine life and vehicle health.
"Is this product useful for travel or overlanding?"
Yes, running a cleaner engine is beneficial to all conditions or types of use.
"Will this work for vehicle models which are not listed?"
The filter itself suits most models, but vehicle-specific hose kits are required for a precise fit.
What is the service interval for this product?
Flashlube recommend changing the element every 10,000 to 20,000 miles or at least once per year. It is also good practice to check the filter periodically. Consider more frequent changes if needed.
"Can I wash out the filter element?"
This is not recommended and can cause the element to break down. Replacement elements are available worldwide via the Flashlube dealer network.
"Why doesn't my vehicle manufacturer offer this level of filtration?"
Manufacturers offer basic filtration to meet warranty and regulatory needs. Flashlube have developed a more effective solution which will prolong engine life.
This item ships for free within the UK. Shipping charges may apply to other locations.