Eibach Pro-Lift-Kit Coil Springs Suzuki Jimny 2005-18
£395.00 inc VAT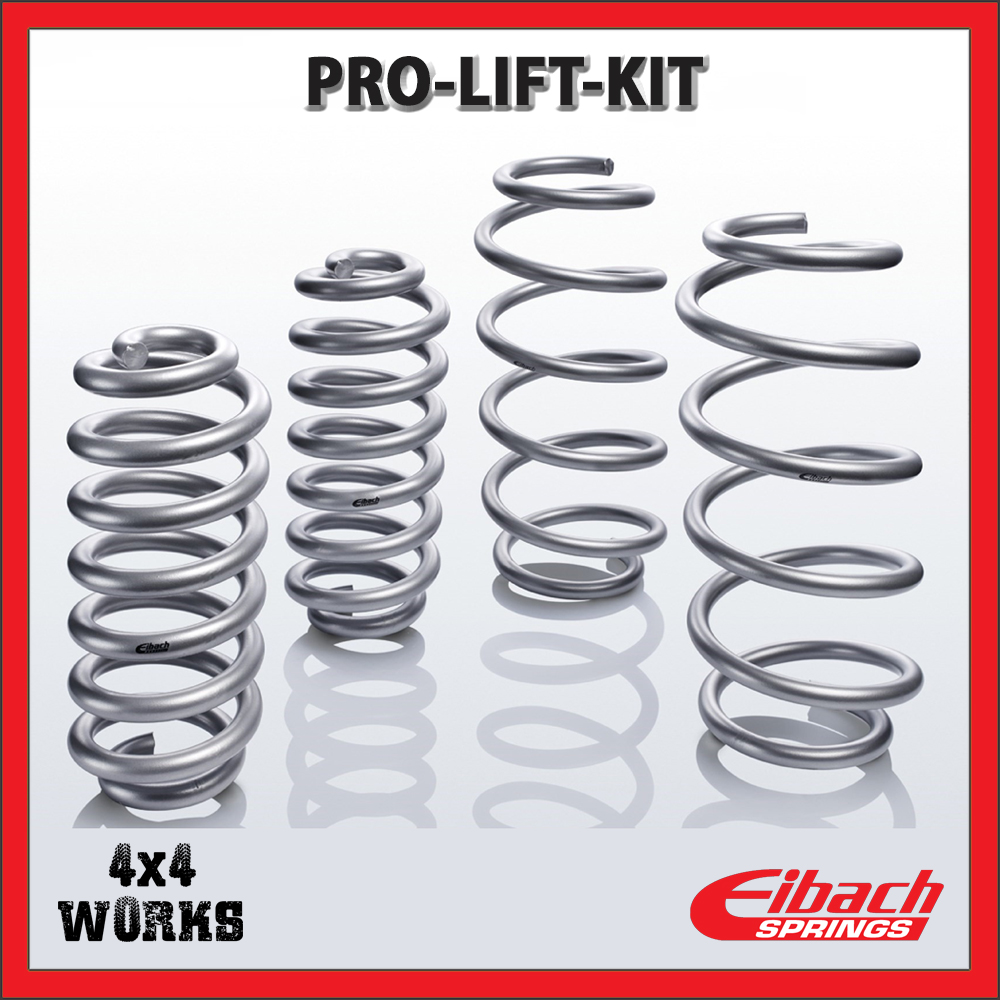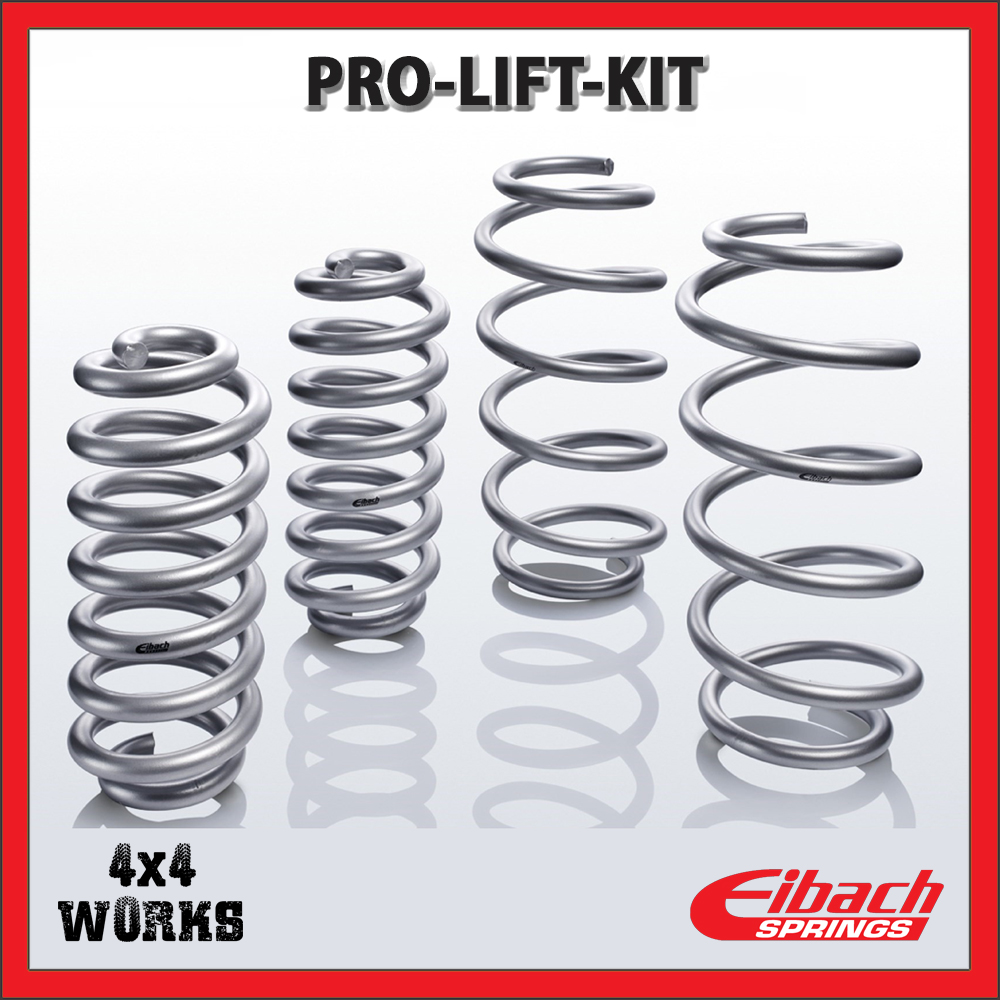 Eibach Pro-Lift-Kit Coil Springs Suzuki Jimny 2005-18
Free UK Shipping
£395.00 inc VAT
Easy to install lift kit from the legendary German racing brand.
Brand: Eibach
Availability: Usually in UK stock
Eibach lift kits are developed to work with your existing shock absorbers for simple and cost-effective installation.
Model: JIMNY (SN) 1.3 16V 4×4, 1.3 16V 4WD, 1.3 4WD, 1.3 4×4 – 2005-18
Kit Contents: Set of 4 coil springs
Kit Type: Pro-Lift-Kit
Front Lift Height: 20 to 25mm
Rear Lift Height: 20 to 25mm
Notes: Fits models without levelling control (height adjustable suspension) only
Some modern SUV and 4WD vehicles have limited ground clearance and a lower stance. This limited ride height makes the vehicle less capable off-road or on uneven ground. Lifting your vehicle has never been more popular, both for improved looks and functional purposes.
Eibach Pro-Lift-Kits were developed to give a simple and reliable way to achieve extra ride height, using quality components and with a minimum of fuss. Simple and cost-effective installation is achieved thanks to this kit being developed to work alongside OE factory shock absorbers and other components.
Every Eibach suspension kit is designed and tested in-house by highly trained and skilled suspension engineers, to deliver good looks and high performance without compromising safety or ride quality. This kit offers increased ride height with a comfort level similar to OE parts. Eibach Pro-Kits allow you to take your passion for driving to a whole new level.
Please note that all lift amounts are approximate and based on the standard factory spec for the vehicle model. If your vehicle was supplied with lifting springs from the factory, you would need to bear this in mind when calculating your ride height.
World leading performance suspension system
Engineered to work with stock dampers and shock absorbers
Increased ride height
Progressive spring design (most models)
Better ground clearance
5 year warranty
"Are these springs compatible with my original shock absorbers?"
Yes, this product is designed to work with your existing shock absorbers and struts.
"Will I need to replace other parts?"
No, other parts such as brake lines will not need replacing unless specifically stated above.
"Why might I want to lift my vehicle?"
Lifted vehicles allow for better ground clearance, which can be useful for off-road driving. It can also improve towing angles and it gives your vehicle a distinctive look.
"Is the spring rate equivalent to the original parts?"
Yes it is, unless stated otherwise.
"Do you have other Eibach products for my vehicle?"
Yes, see our other products or ask for details.
This item ships for free within the UK. Shipping charges may apply to other locations.