ARB Summit Protection Side Steps Toyota Hilux Series 8 2015-on
from £1,095.00 inc VAT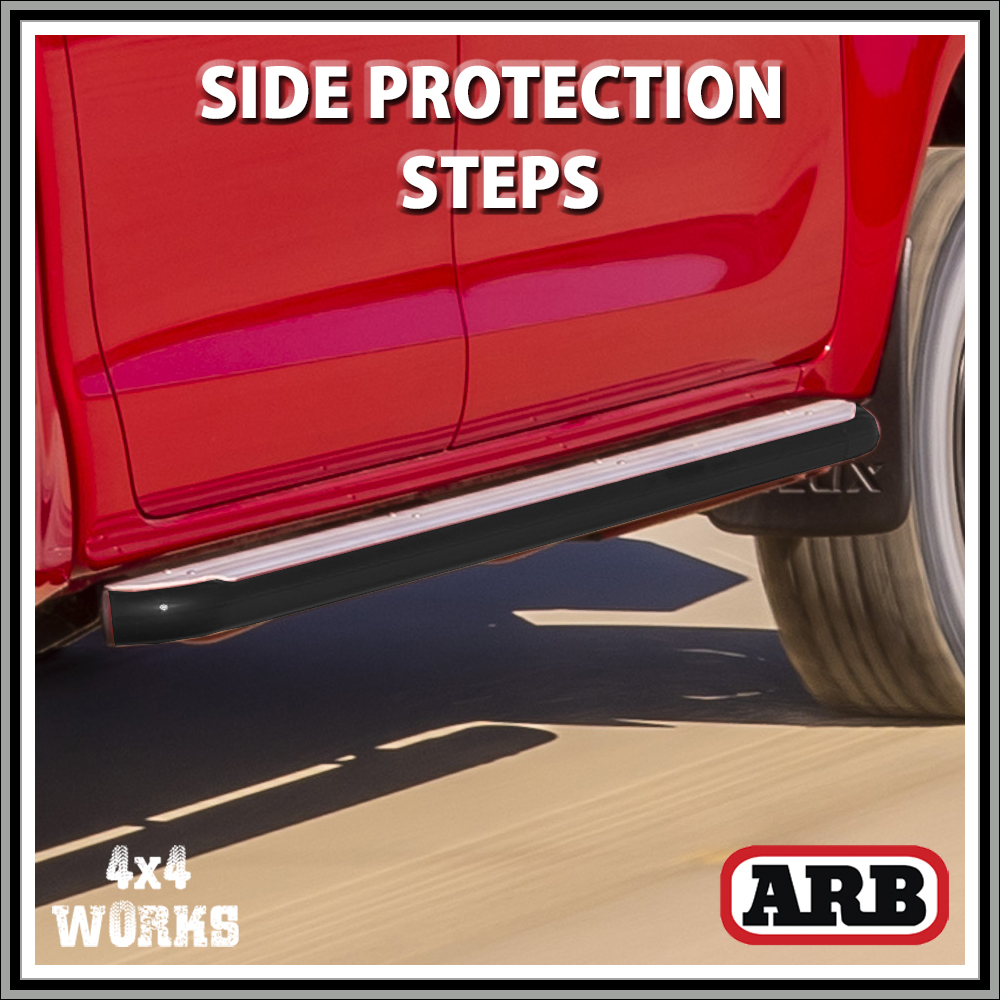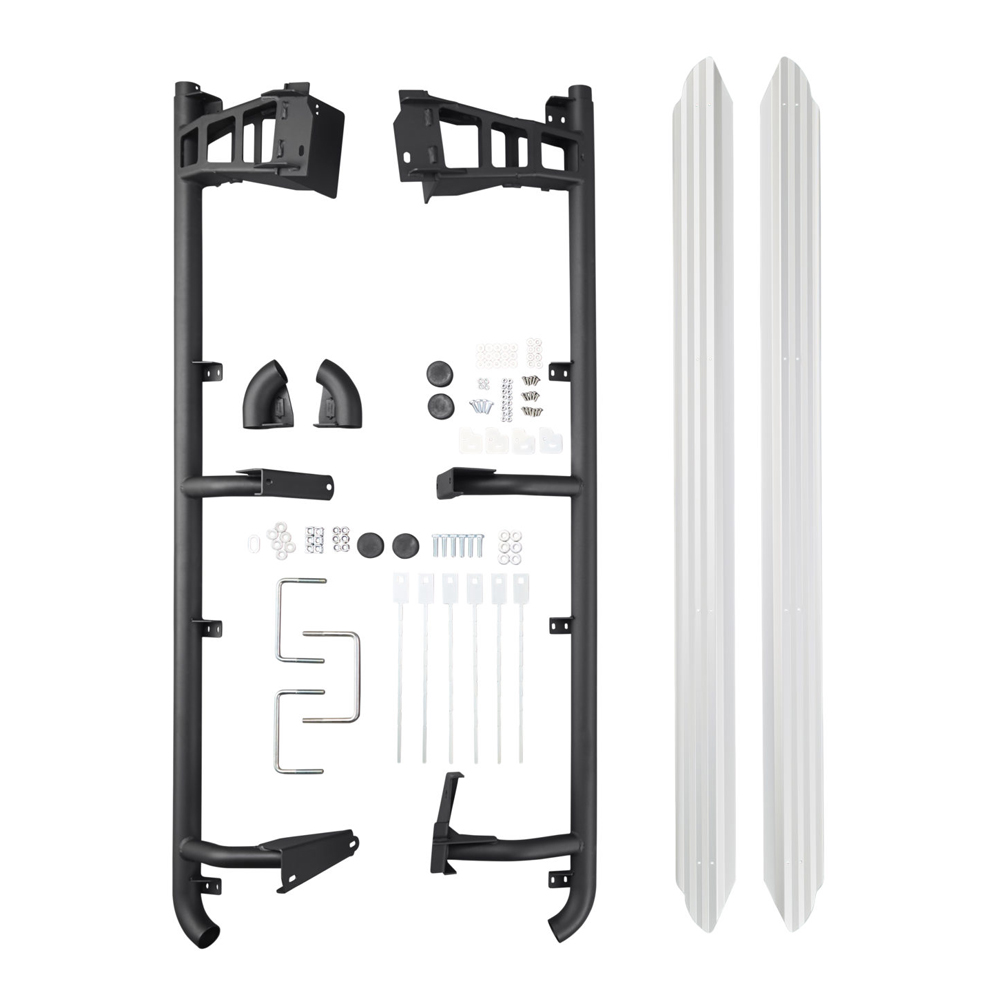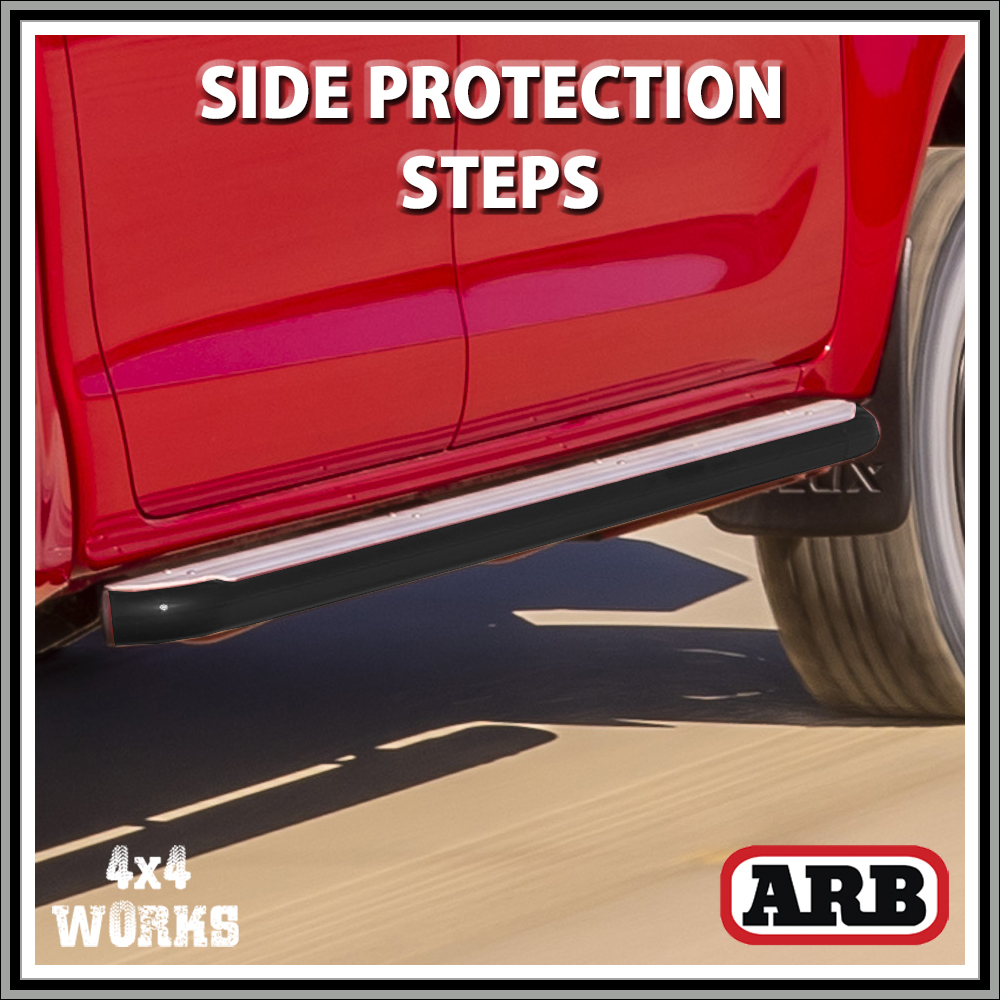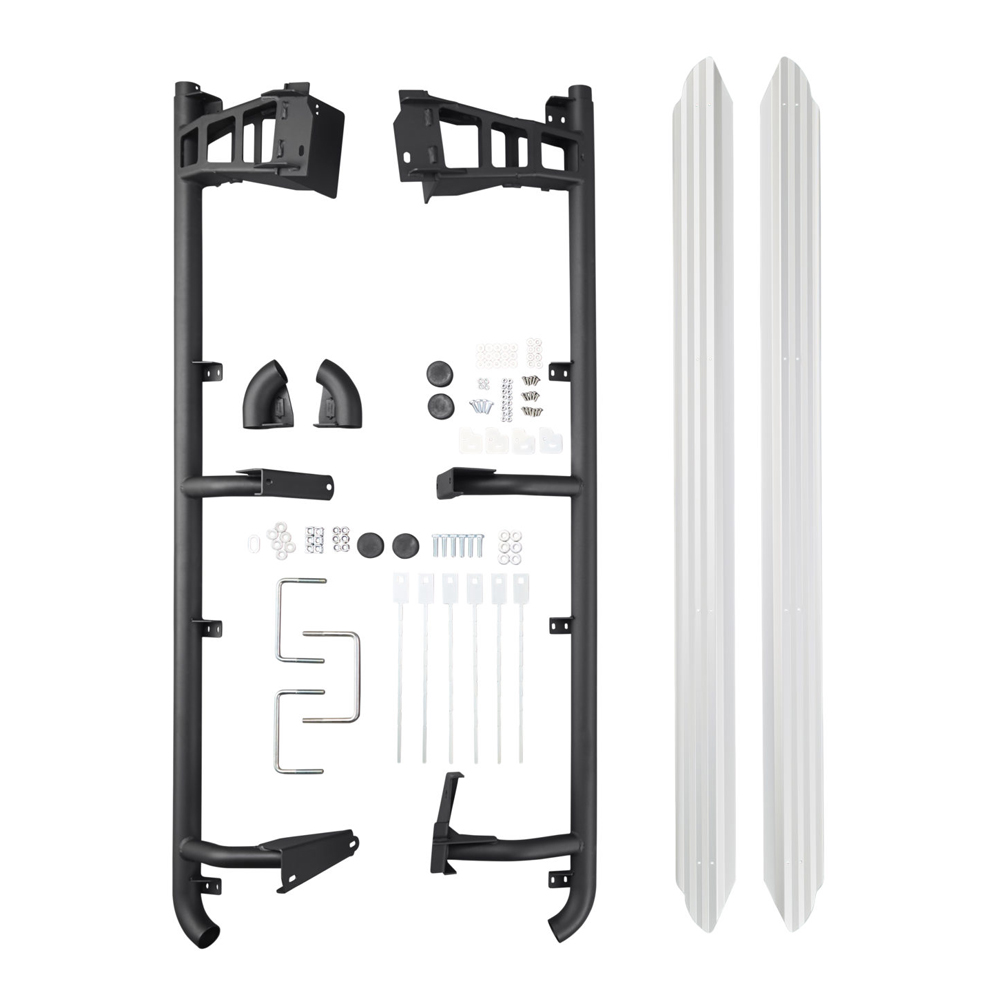 ARB Summit Protection Side Steps Toyota Hilux Series 8 2015-on
Free UK Shipping
from £1,095.00 inc VAT
Heavy duty vehicle side protection from the famous Australian brand.
Brand: ARB
Availability: Usually in UK/EU Stock
ARB Side Protection is designed to help protect your 4WD vehicle from damage off-road while being practical and stylish for everyday use. Every set is precision manufactured from high-grade materials and finished with a durable power coating.
Model: Hilux Series 8 – 2015-on
Product Type: Summit Protection Side Steps
Colour: Black
Notes: Suitable for vehicles with side curtain airbags. Fits A Deck (flat side load bed) and J Deck (hook side load bed) wide body models only.
4WD vehicles are prone to side panel damage off-road. This area of the vehicle is vulnerable to damage from both side impacts and underbody damage from grounding-out on rocks or other objects.
ARB Side Protection equipment acts as a shield for your vehicle's vulnerable side panels, protecting them from rocks and road debris frequently encountered during remote area travel. Practicality is also increased in many cases, with access to both the cabin and roof top cargo made easier. An exhaustive research and evaluation program is undertaken to ensure all side rails and protection steps are fully compatible with side air bags (where applicable) and do not interfere in any way with modern vehicle safety systems.
The Side Protection range from ARB includes several different product types, depending on vehicle model:
Summit Side Protection
With an all new attachment system, larger steel tubing and anodised aluminium tread plate, the Summit side protection range encompasses the very best in design and vehicle protection. Built for the next generation of four wheel drives, Summit side rails and protection steps defend your vehicle doors, side sills and quarter panels from expensive damage that can be encountered when off road. Manufactured from high strength 60.3mm tubular steel; the attachment system connects the side rail to the bull bar securely, while a tough nylon cover sleeve provides an integrated look. A compatible Summit Bull Bar with 60.3mm tube is required to fit Summit side rails. For those that do not require the side rails, a standalone protection step can be fitted.
Heavy duty vehicle side protection
Attaches securely to the vehicle frame
Complete kit with fitting hardware
Easy to install
"Will this bolt straight onto my vehicle?"
Yes, we supply all ARB side protection steps and rails with full fitting kits – brackets, bolts, etc.
"Is drilling required?"
Drilling is not required in most cases.
"Is this product durable?"
Yes, this is highly durable and intended to offer robust vehicle protection off-road.
"Can I just up the vehicle underneath the step or side rail?"
Yes, in most cases this is fine and some steps even have Hi-Lift jack points.
"Can you supply matching bumpers for my vehicle?"
Yes, see our other products for details.
This item ships for free within the UK. We do not normally ship this product outside of the UK. Surcharges may apply to remote or outlying locations.