Goodridge Braided Brake Hose Kit Toyota Hilux Series 8 Revo 2015-on Stainless Steel
£89.00 inc VAT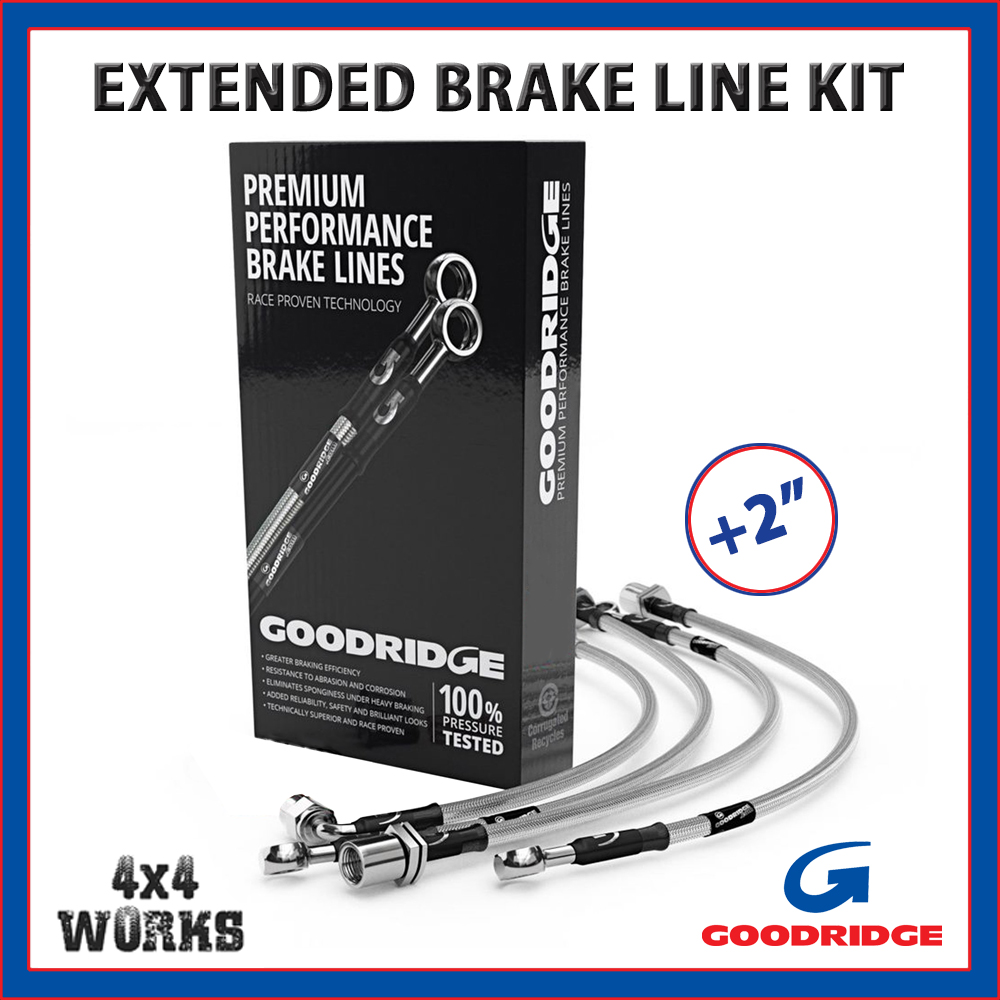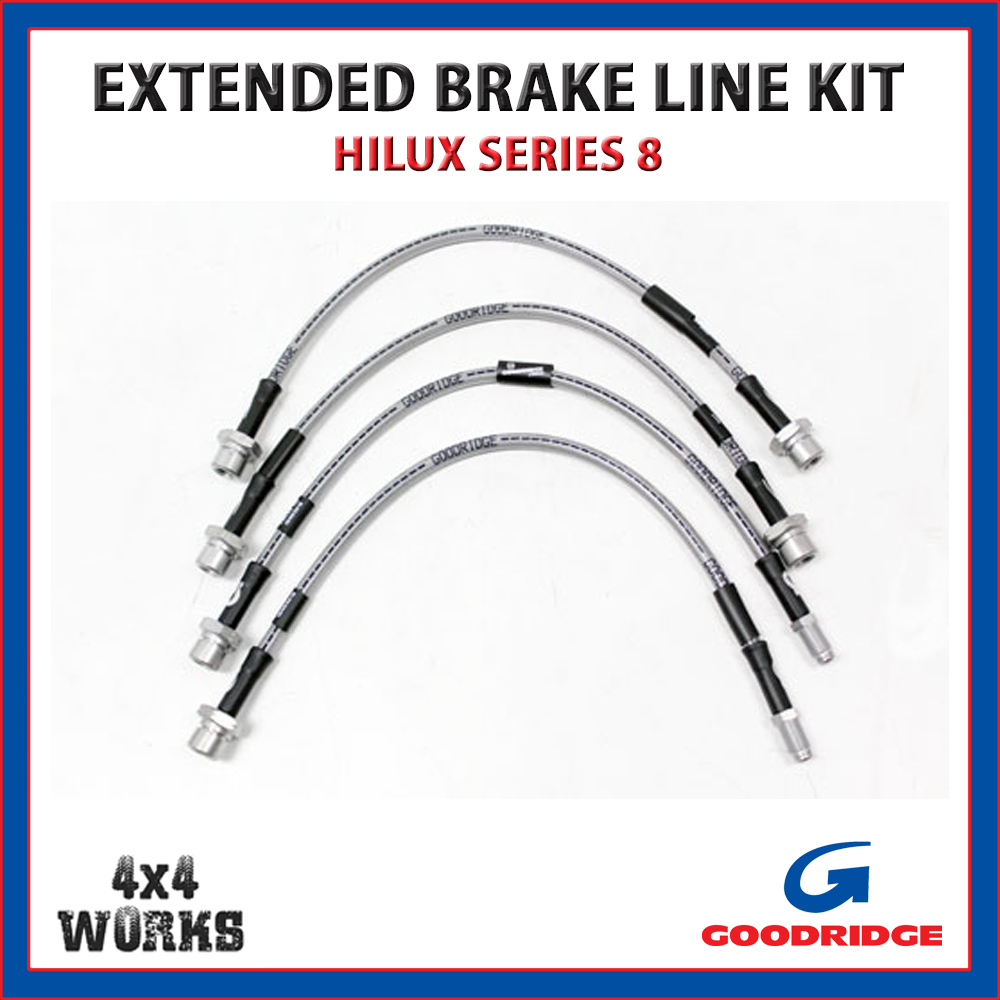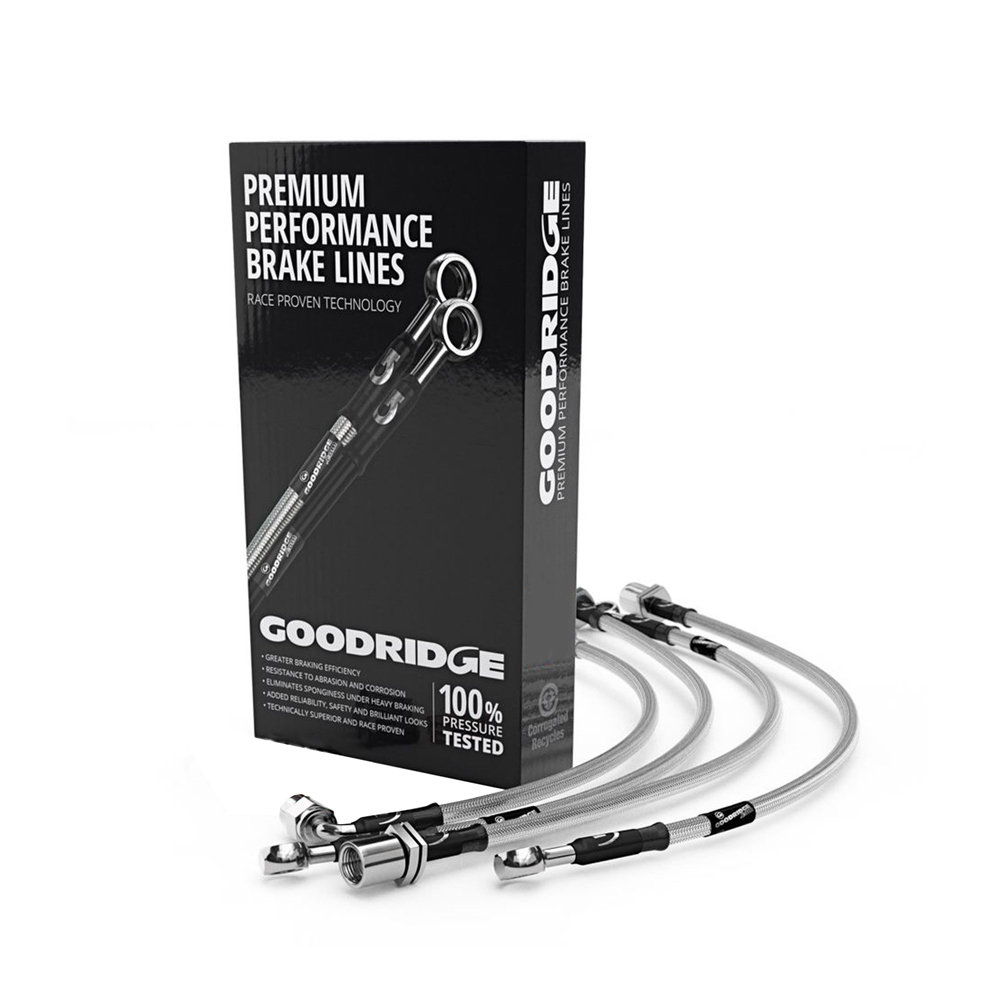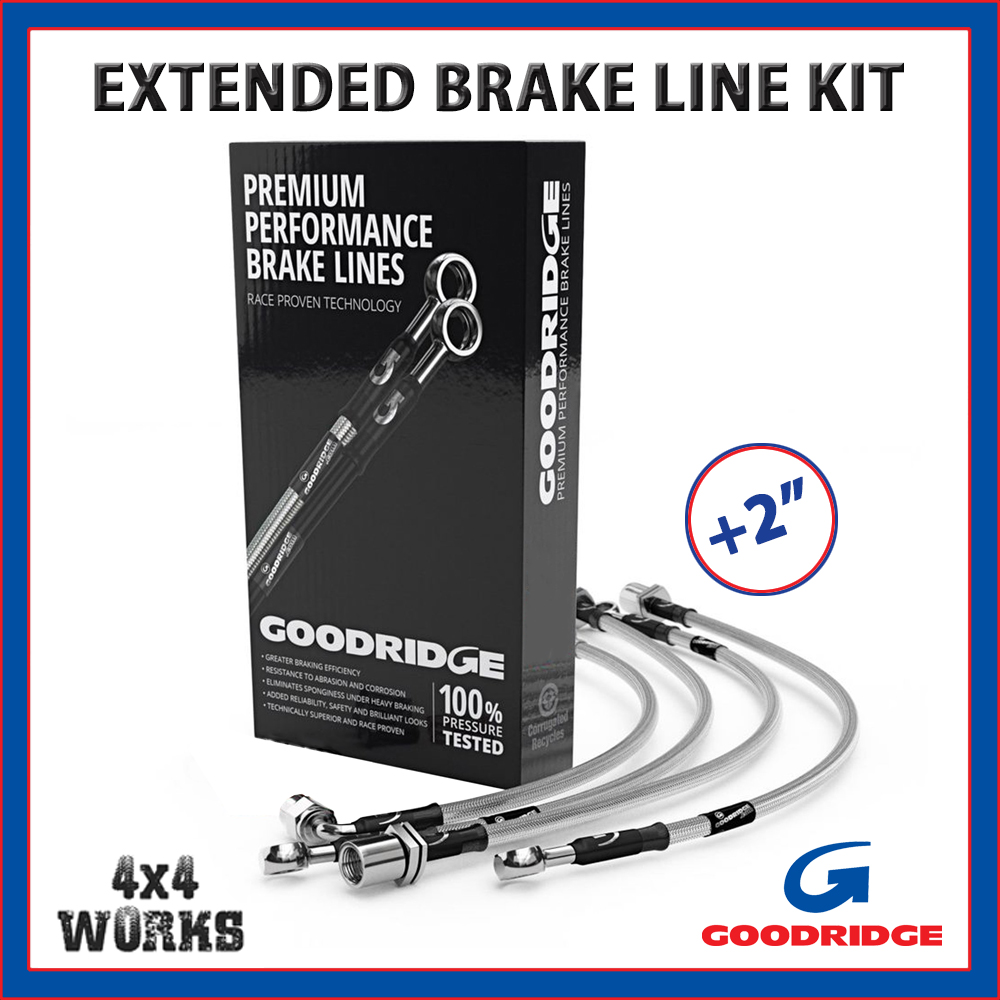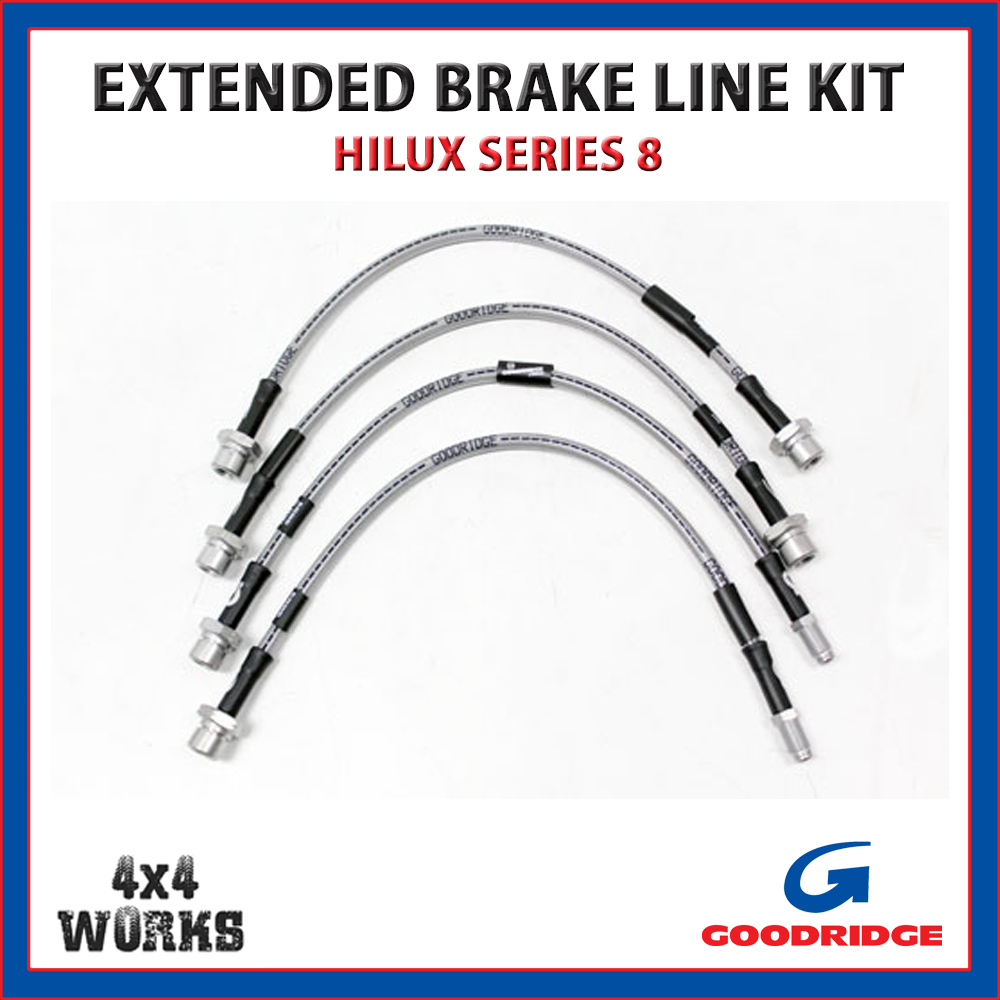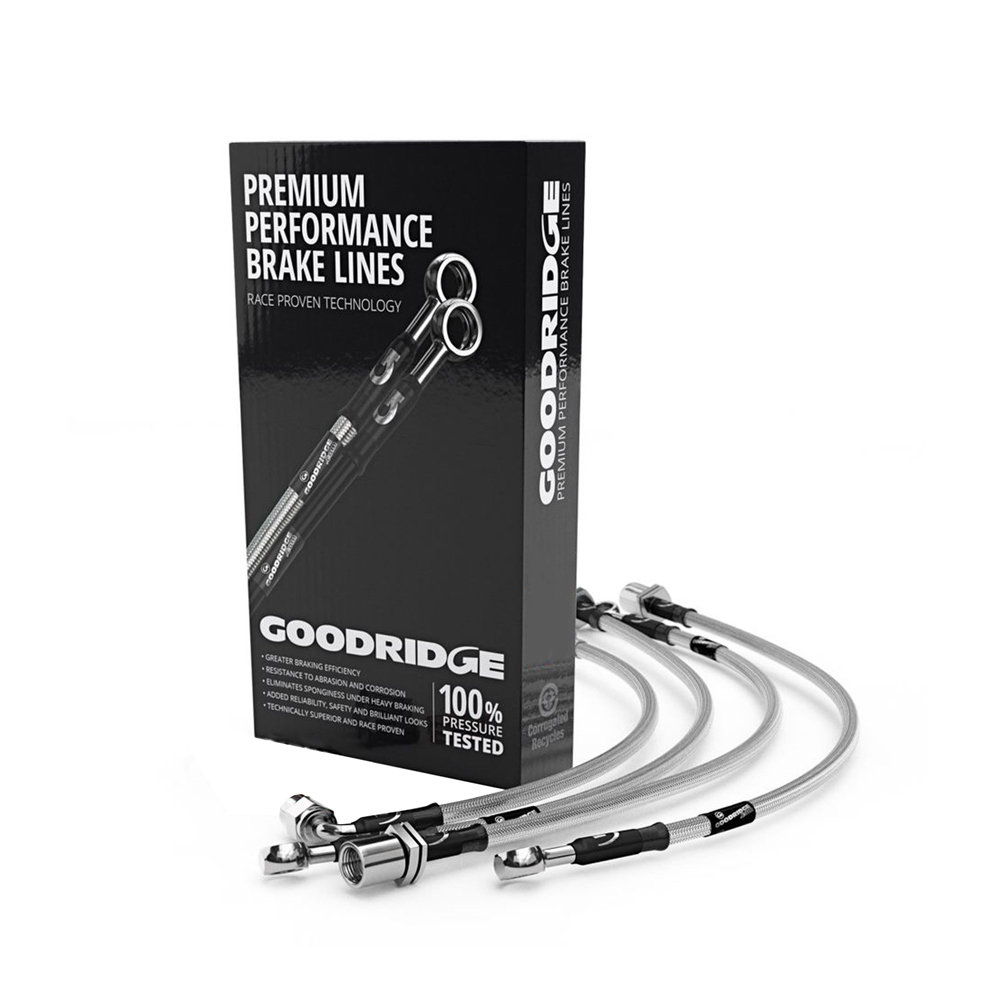 Goodridge Braided Brake Hose Kit Toyota Hilux Series 8 Revo 2015-on Stainless Steel
Free UK Shipping
£89.00 inc VAT
Extended stainless steel brake lines from the industry leading brand.
Brand: Goodridge
Availability: Usually in UK stock
Goodridge extended stainless steel brake lines are designed for lifted vehicles where additional length is needed. These brake hoses are 2″ (50mm) longer than the factory equivalent part.
Model: Toyota Series 8 Revo – 2015-on
Quantity: Set of 4
Notes:
OE brake lines are typically made from rubber hose, which can become soft over time. This softening can contribute to spongy brake pedal feel and reduced efficiency. Also, rubber brake hoses are less durable and more susceptible to abrasion damage.
For over 50 years, racers from across the globe have turned to Goodridge for products to out-perform the competition. Drivers, riders and teams have been pushing the limits with Goodridge since 1969. Goodridge brake hoses will not expand under pressure, delivering precise braking when you need it. Every Goodridge brake line is individually 100% pressure tested and guaranteed to be leak free. Goodridge brake lines are corrosion resistant and come with a lifetime guarantee. Every brake line kit is supplied with all fixings required to provide a perfect fit every time.
Braided stainless steel hose
Protective PVC outer covering
Lifetime warranty
100% TUV, DOT, ADR and ISO approved
Manufactured in the UK
This item ships for free within the UK. Shipping charges may apply to other locations.