EGR Fender Flares Toyota Hilux 2015-on Wheel Arches Kit Smooth Look
from £495.00 inc VAT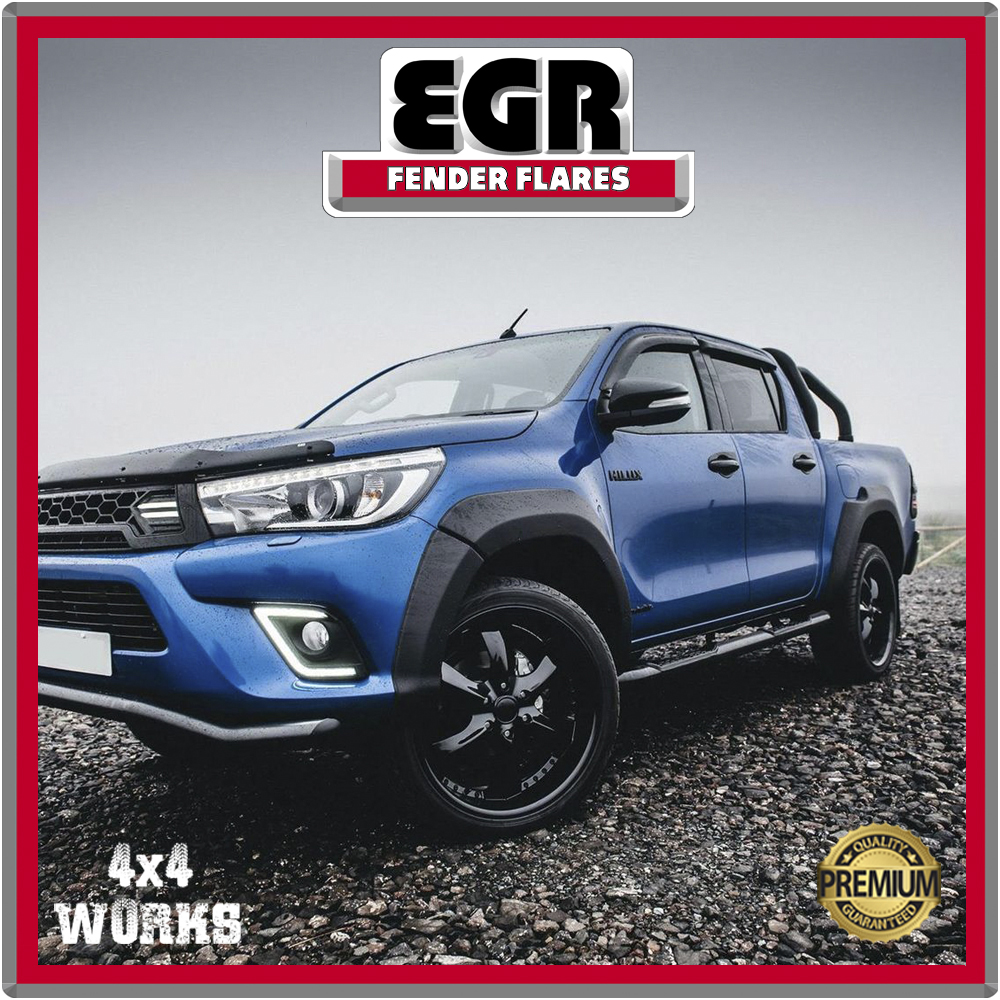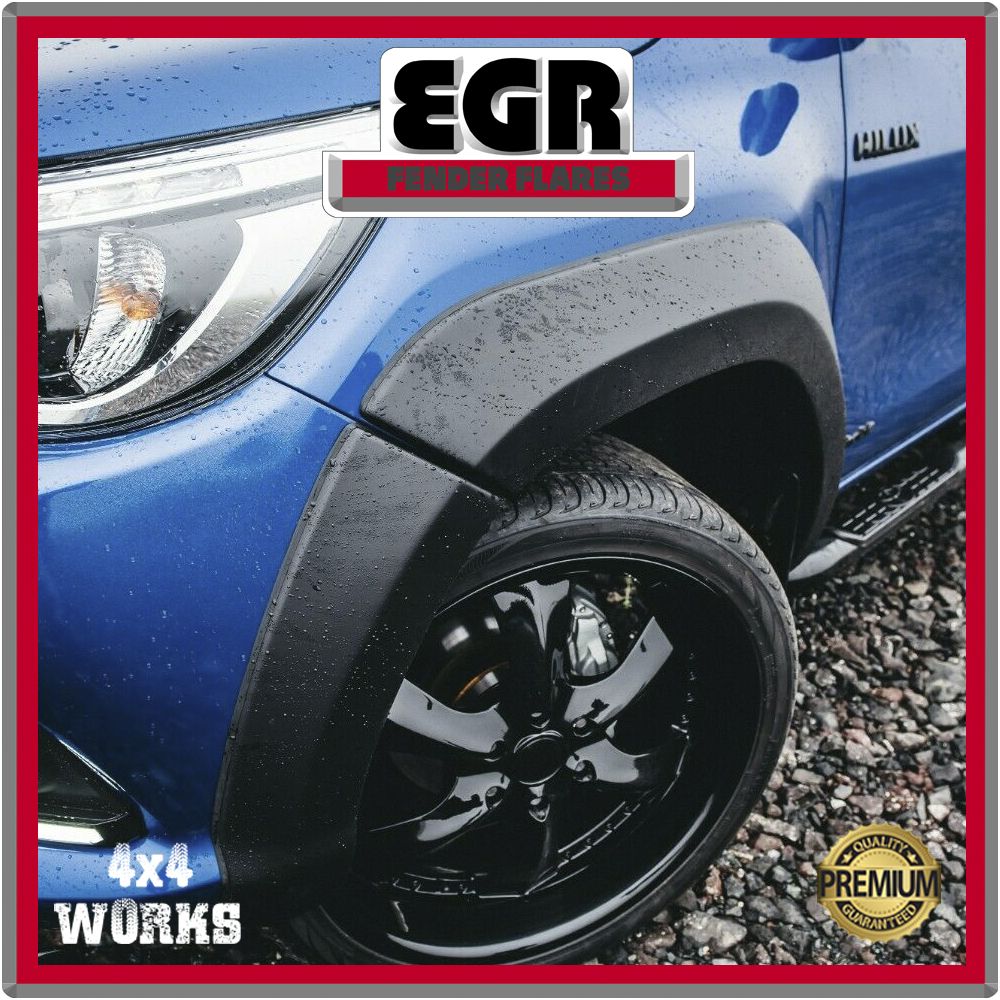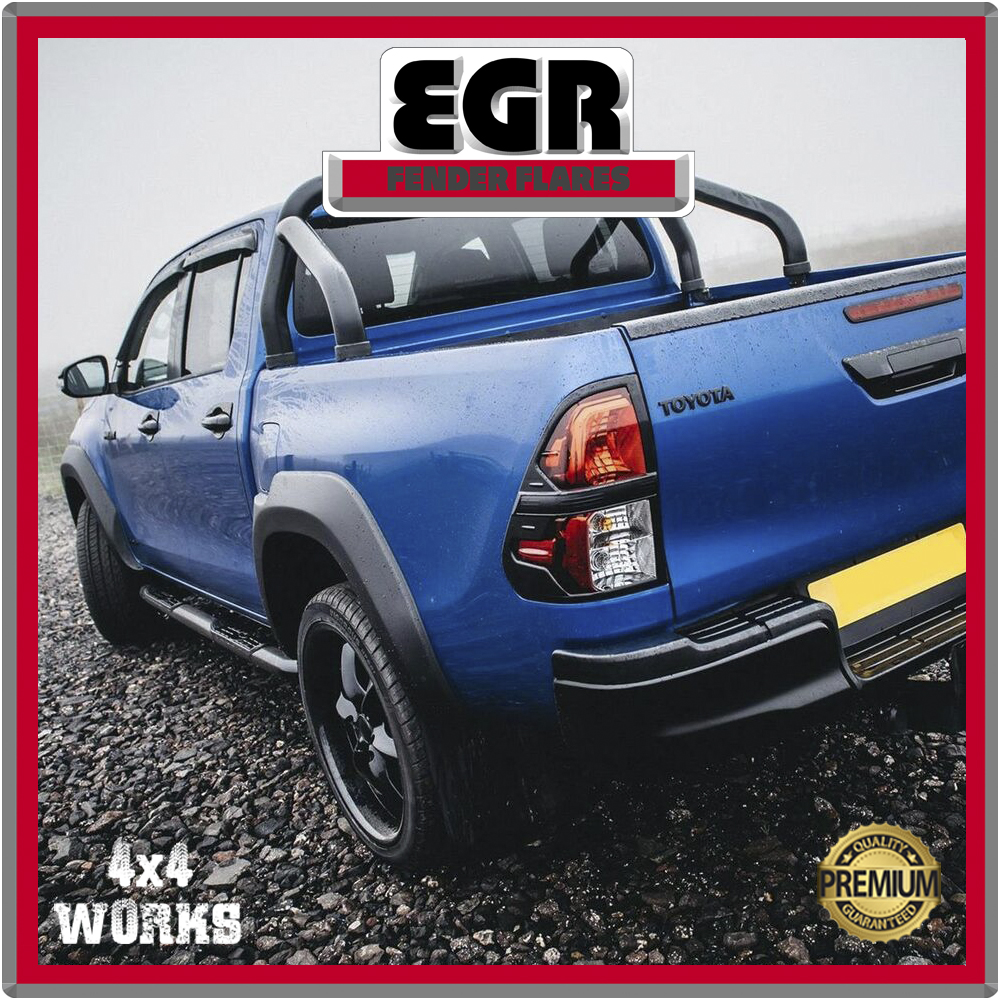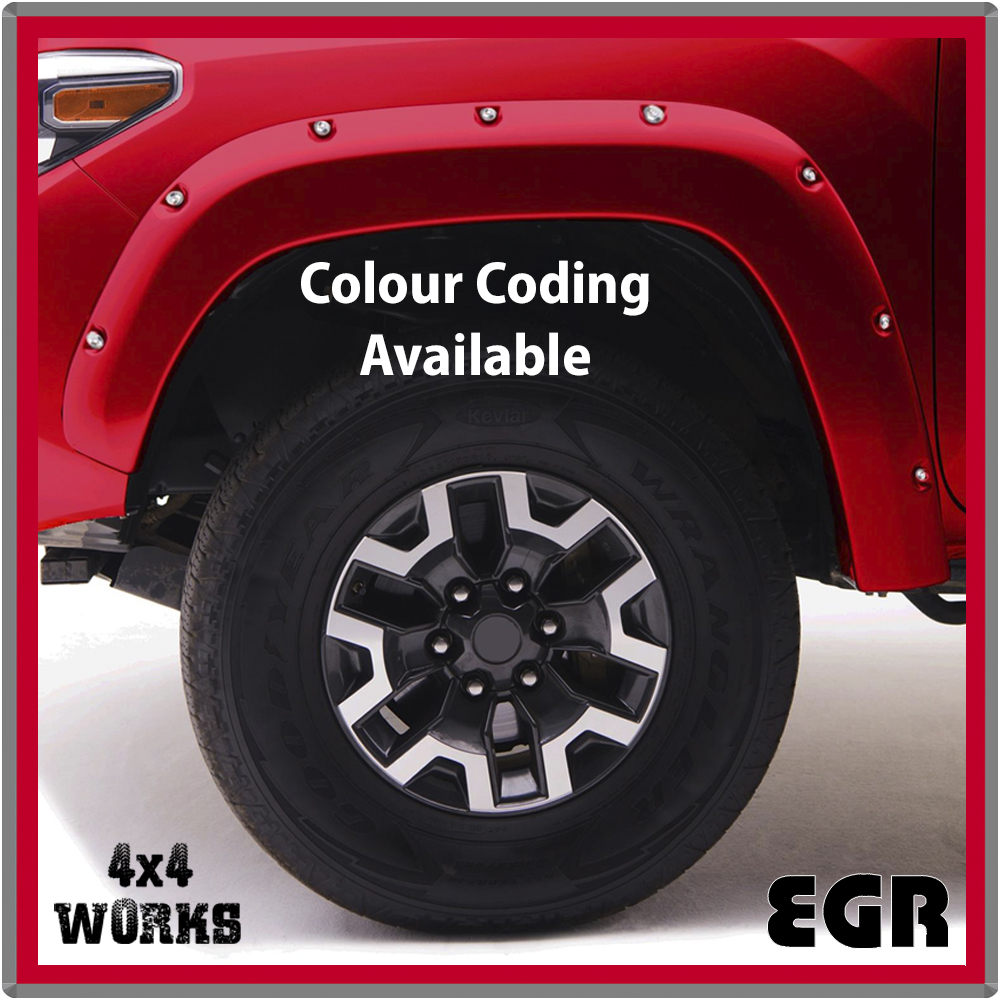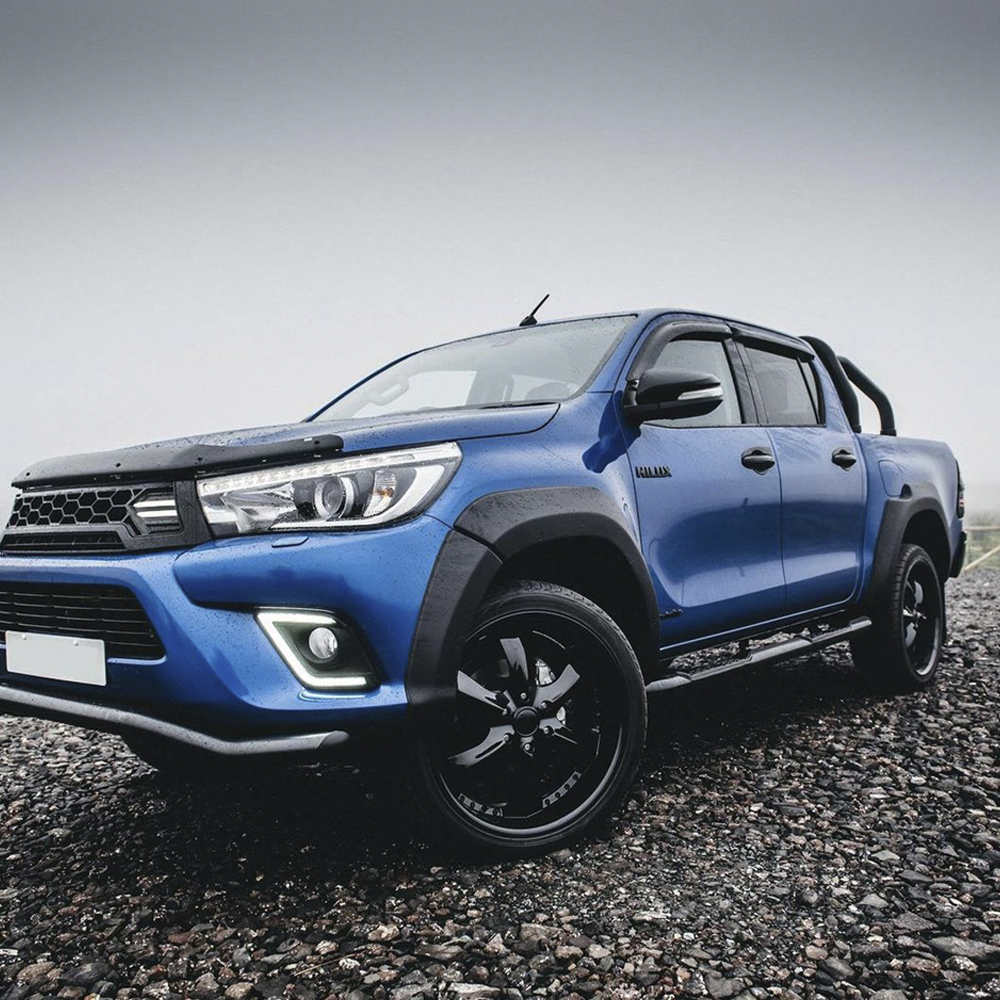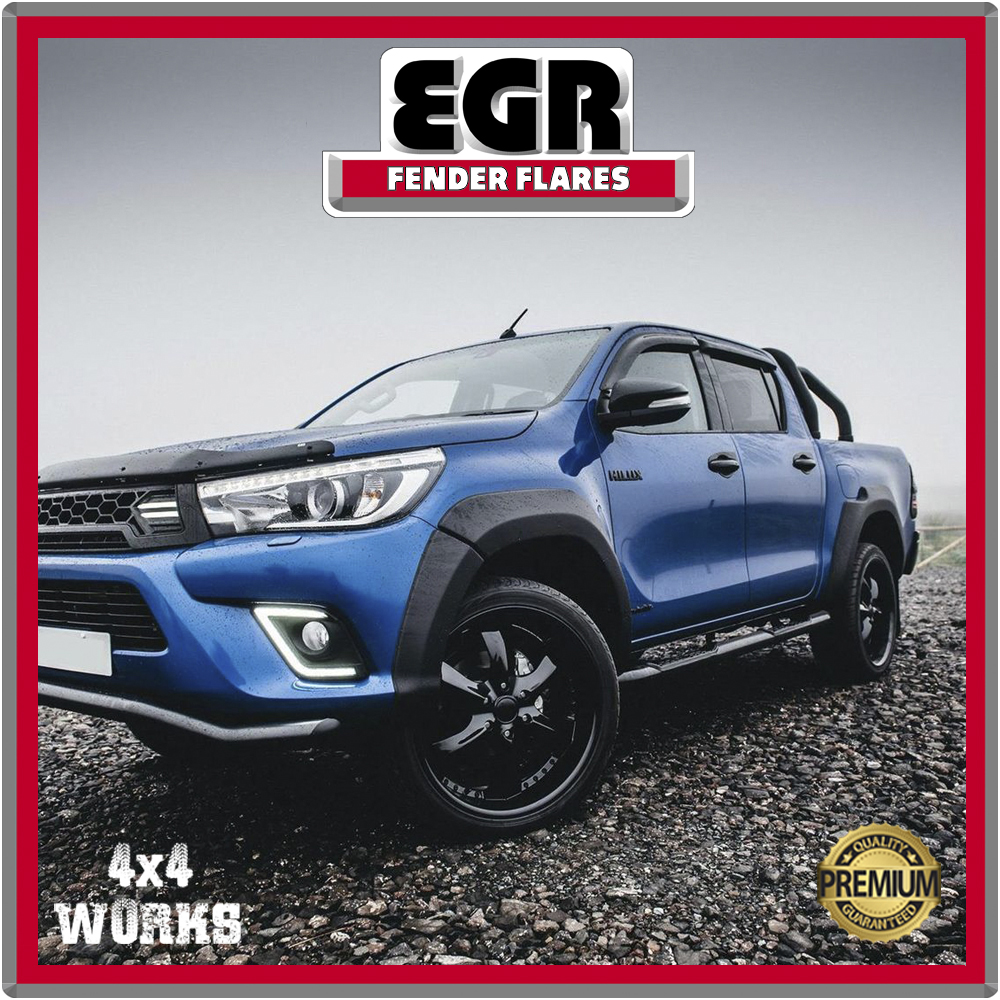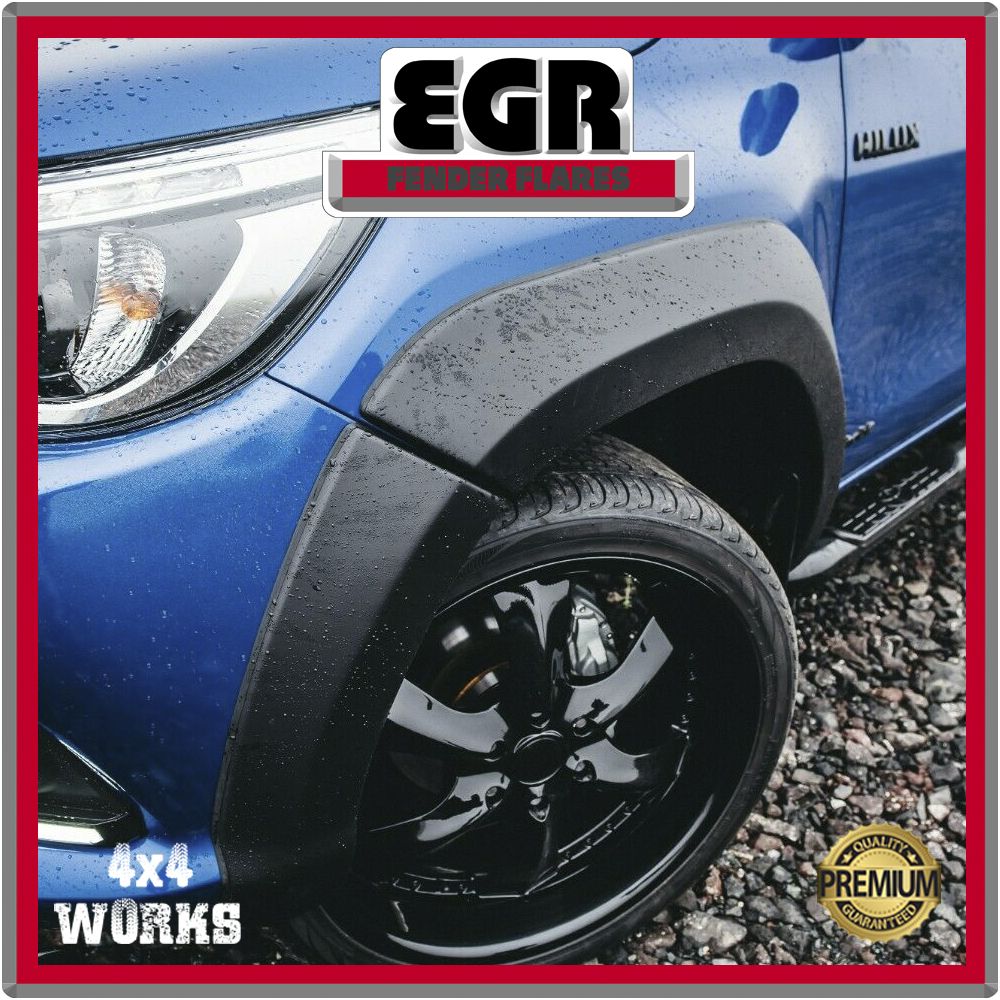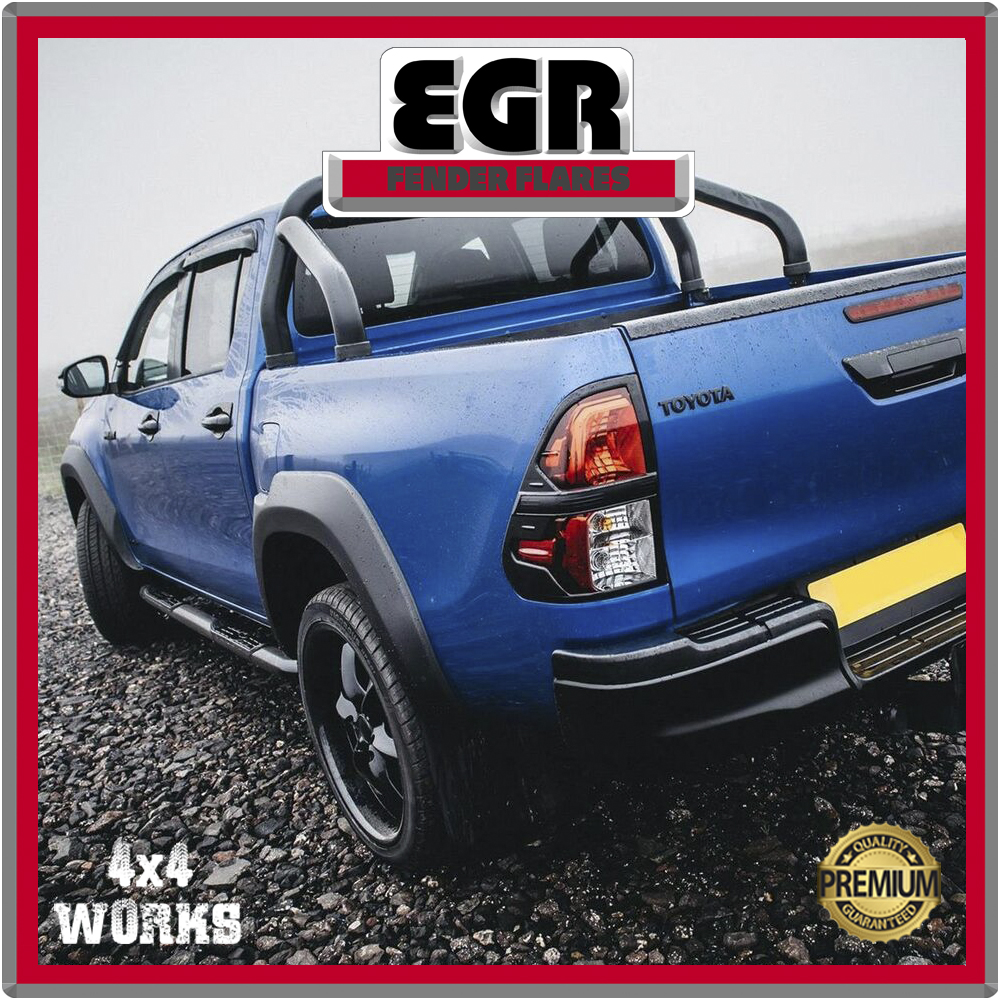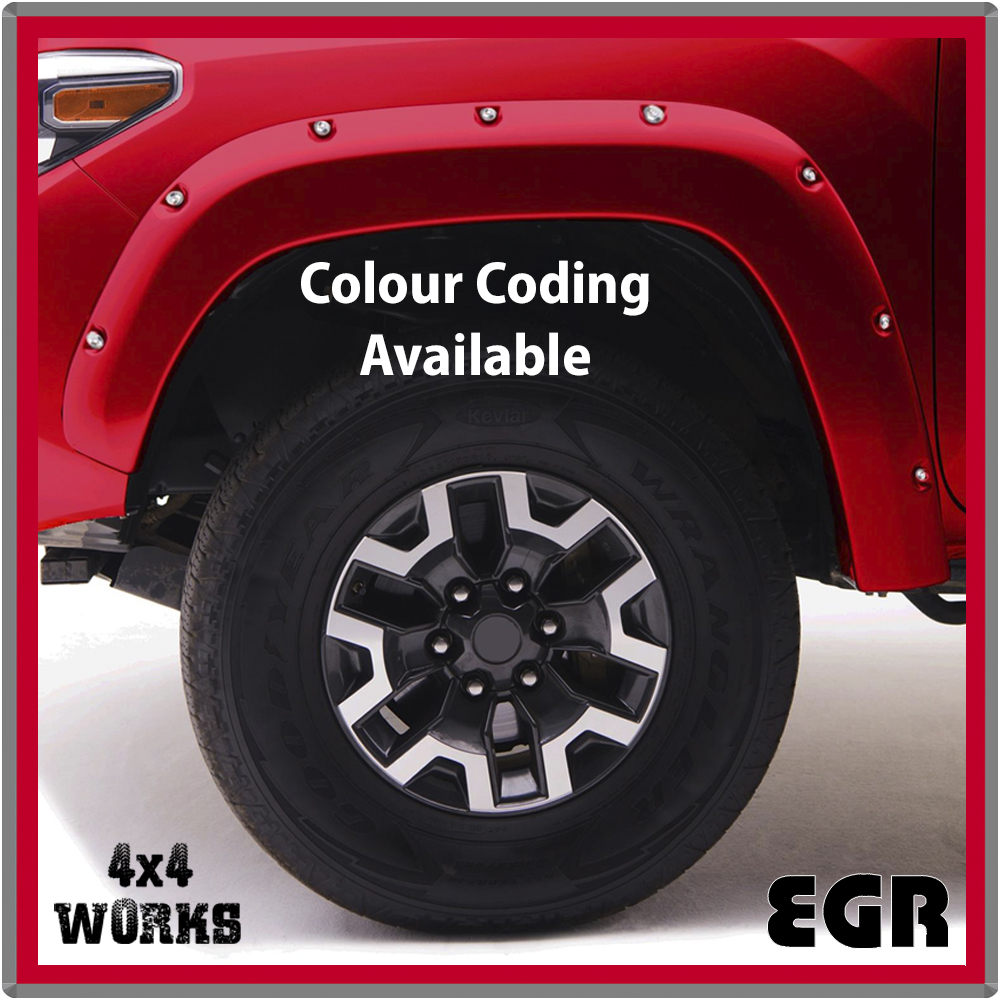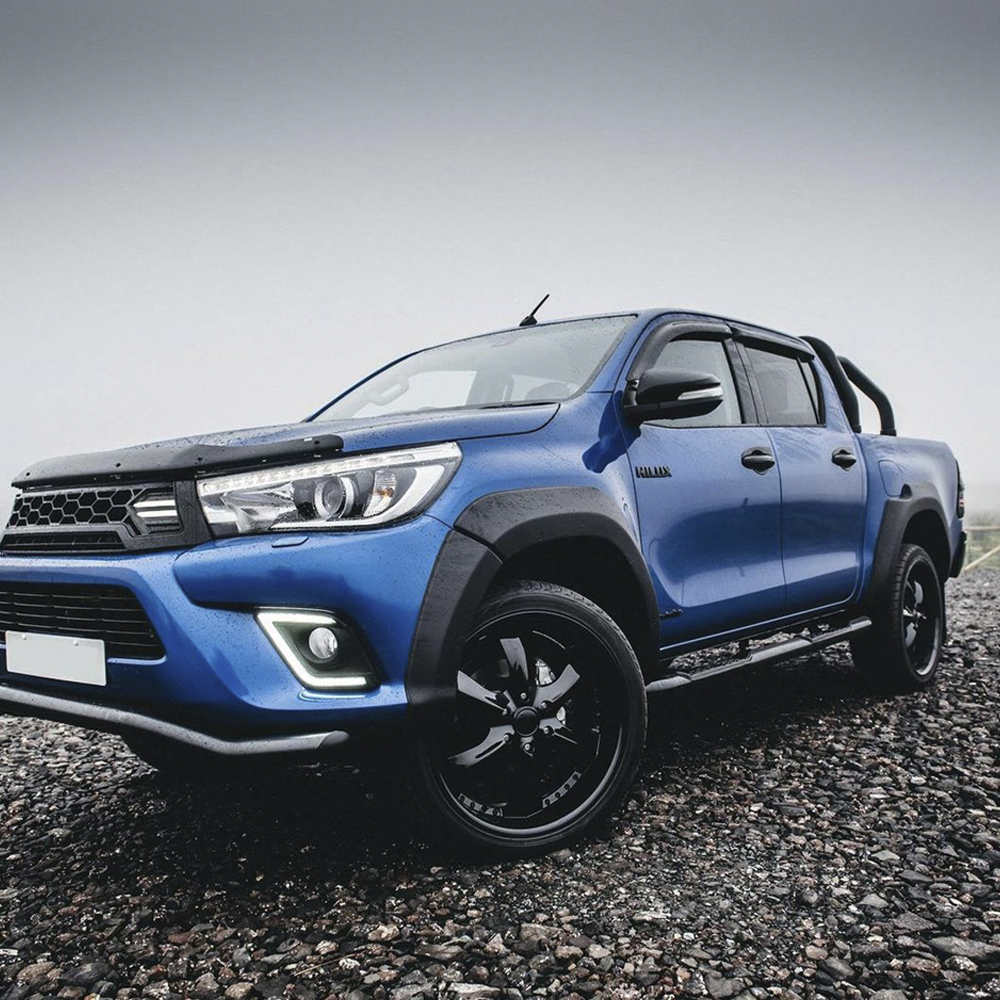 EGR Fender Flares Toyota Hilux 2015-on Wheel Arches Kit Smooth Look
Free UK Shipping
from £495.00 inc VAT
Non-drill, ultra premium quality fender flares with optional colour coding available.
Brand: EGR
Availability: Usually in UK Stock
EGR Automotive are long-established in the Australian market as a high-end manufacturer. Many of their products are offered as genuine OE accessories by brands including Ford and Isuzu. EGR Fender Flares are CAD designed and precision formed to give your vehicle a premium look and robust protection.
Model Details: Toyota Hilux Series 8 Revo 2015-on
Finish: Matte black (colour coding is available)
Dimensions (height x depth): 148mm x 41mm
Number of Sections in Kit: 6
Notes: Fits double, single and extra cab models
Most fender flare kits are made from fibreglass. These kits are cheaper to produce, but they are not built to withstand minor knocks and scrapes off-road. They will crack easily and need replacing. Some manufacturers offer thin, injection-moulded ABS kits; these are lightweight and go brittle over time, resulting in a chalky appearance and cracking.
EGR Fender Flares are some of the best quality kits we have seen. The material is strong and stable and they are easy to fit with no drilling required in most cases. Premium colour coding is available for all EGR kits, using DuPont paint and correctly matched to your truck's paint code.
CAD designed for a precise fit
Vacuum formed from UV stable ABS
Uses existing attachment points
Matte finish for a premium look
No drilling in most cases
Fitting hardware and instructions included
"Can I fit this myself?"
Yes, EGR Fender Flares come with detailed instructions and all required parts. Fitting is straightforward.
"Is this a stick-on kit?"
No, this is not a stick-on kit. The rubber seal does have a self-adhesive backing to secure it to the body, but the kit is held in place securely by clips and screws on the underside.
"Do I need to remove any existing wheel arches?"
Yes, and pre-existing arches will need to be removed.
"Any tips for easy installation?"
Yes, ABS fender flares are easiest to fit when warm and supple. Keep them inside the house for a few hours before fitting if possible.
"Do EGR have other accessories for my vehicle?"
We do have EGR Load Shield tonneau covers available for many pickup trucks.
"Do you ship internationally?"
Due to the size of the item, we can only ship this product within the UK. In rare cases, there might be surcharges for remote delivery locations.
This item ships for free within the UK. We do not normally ship this product outside of the UK. Surcharges may apply to remote or outlying locations.